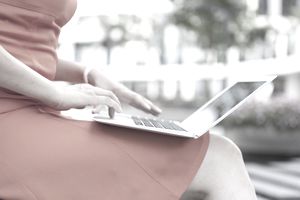 From time to time as you browse eBay, you may find yourself wanting to bid on goods listed in other countries. Can you bid on these goods? If so, how do you pay for them?
Generally speaking, the answer to these questions is "yes." The answer is this simple for two reasons. One, if you are shopping on your home country's eBay site, eBay will show in search results only those items that you are eligible to buy according to the seller's terms.
This means that if you see an item in your search results, the seller in question is willing to accept payments from you and ship across borders to you.
Second, during payment, PayPal automatically performs currency conversions to or from multiple currencies as appropriate, automatically for both parties. 
Are There Any Caveats to Buying Internationally on eBay?
Of course, nothing is foolproof and any online purchases should be handled with care, especially if there may be a language barrier. Be on the lookout for possible snafus to your international eBay purchases. 
For instance, some sellers may incorrectly fill out the item listing form, telling eBay that they're willing to ship to your home country when in fact in the actual listing they state that they do not. It's important to read the listing carefully to ensure that they don't exclude you as a buyer.
Watch Out for Shipping Costs
Then there are the shipping costs to consider.
As a buyer you should pay attention to shipping costs very carefully when you bid or buy internationally, since they can be extremely high for international shipments. Remember that you'll be expected to pay them, no matter what they are, should you win the item in an auction.
Be sure you know what you're getting yourself into.
 Most sellers will include it in the final price, but be aware of shipping costs before you decide to bid on an item, because you'll be responsible for those as well. 
Factor in Currency Conversion Rates
You'll also want to be aware of any transaction and currency conversion fees. If you use PayPal, you'll be dealing with an exchange rate premium for currency conversions, in addition to cross-border payment fees for international sellers.
Since many credit cards also automatically do currency conversions for you, you may want to check to see whether or not you can get a better deal from your bank or credit card provider if the seller is able to accept payments directly rather than through PayPal. Be careful about exchanging credit card information; you'll want to be sure your provider offers payment protection if something goes amiss. 
Don't Forget Customs
For international sellers, most shipment companies offer routine customs clearance service. If the person you're buying from is using UPS, for instance, you're all set. This is something to be aware of as a buyer, because if an item fails to clear customs, it may mean a delay in shipment. The seller should be responsible for any return fees if this happens.
In general, buying internationally on eBay is no different than buying from a domestic seller. Just be aware of the small differences so you're prepared for the unexpected.