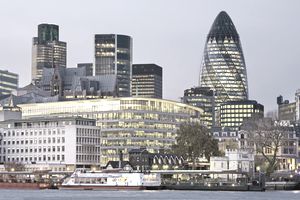 The 15 largest insurance brokerages for 2016 are listed below. The rankings are based on revenue earned from clients based in the U.S. The list is an excerpt of a report published by Business Insurance, an insurance news magazine. The report is entitled "100 Largest Brokers of U.S. Business."
Act on Behalf of Buyers
Insurance brokers serve as intermediaries between insurance buyers and insurance companies.
They differ from insurance agents, who sell policies under contractual agreements with insurance companies. Brokers act in the interest of insurance buyers. They have no authority to bind coverage or issue policies. To initiate coverage on behalf of an insurance buyer, a broker must ask an underwriter at the insurer to issue an insurance binder.
Broad Range of Services
Large brokers provide a broad range of services. While the specific services provided vary from broker to broker, many offer the following:
Risk management services
Loss control services
Claims management services
Private client services (personal coverages for wealthy individuals)
Analytics (such as loss forecasting)
Employee benefits
Captives and other forms of alternative risk transfer
Affinity programs (insurance programs designed for groups, such as franchises)
Several of the largest brokers operate worldwide, maintaining offices in numerous foreign countries.
Examples are Marsh, AON, and Willis.  Others, such as USI and BBT, operate mainly in the United States. Some, like Wells Fargo and BB&T, are insurance subsidiaries of financial conglomerates. 
The Top 15
The largest 15 brokerages are listed in descending order based on 2015 revenue. In its ranking of brokers, Business Insurance did not include companies that generated more than 49 percent of their revenue from personal lines business.
Note that the list includes insurance brokerages only. A list of the top 25 insurance agencies is available separately.
In January of 2016, Willis merged with Towers Watson. The combined company, called Willis Towers Watson, is headquartered in London.
1. Marsh & McLennan Cos. Inc.​
Headquarters
1166 Avenue of the Americas
New York City, New York 10011
Tel.: (212) 345-5000
Website: https://www.marsh.com
2. Aon P.L.C.
Global Headquarters
The Aon Centre
The Leadenhall Building
122 Leadenhall St.
London, England EC3V 4AN
Tel.: +44 (0)20 7623 5500
Fax: +44 (0)20 7621 1511
Website: http://www.aon.com/default.jsp​
3. Willis Towers Watson P.L.C.
Headquarters
The Willis Building
51 Lime St.
London EC3M 7DQ
Tel. +1 630.773.3800
Website: http://www.willis.com
4. Arthur J. Gallagher & Co.
Global Corporate Headquarters
The Gallagher Centre
2 Pierce Place
Itasca, Il 60143
Tel.: 630.773.3800
Fax: +44 (0) 203 124 8223
Website: http://www.ajg.com 
5. BB&T Insurance Services Co.
Headquarters
3605 Glenwood Avenue
First Floor
Raleigh, NC 27622-1128
Tel. 919-716-9770
fax: 919-716-9783
6. Brown & Brown Inc.
Headquarters
220 South Ridgewood Ave
Daytona Beach, Florida 32115
Tel.:(386) -252-9601
Website: https://www.bbinsurance.com/
7. Wells Fargo Insurance Services USA Inc.
Headquarters
150 North Michigan Avenue
Chicago, IL Illinois 60601
Tel. 312-423-2500
fax:.312-423-2508
Website: https://wfis.wellsfargo.com
8. Hub International Ltd.
Corporate Office
300 N. LaSalle St., 17th Floor
Chicago, IL Illinois 60654
Tel.: 1-312-432-2558
Website: http://www.hubinternational.com
9. USI Insurance Services L.L.C.
Corporate Office
200 Summit Lake Drive, Suite 350
Valhalla, NY 10595
Tel.:(914) 749-8500
Email: USI.Communications@usi.biz
Website: http://ww2.usi.biz
10. Lockton Cos. L.L.C. 
Headquarters
444 West 47th St., Suite 900
Kansas City, MO 64112
Tel.: 816-960-9000
Website: http://www.lockton.com
11. NFP Corp.
Headquarters
340 Madison Avenue
New York, NY 10173
Tel: (212) 867-4787
Website: http://www.nfp.com/
12. Alliant Insurance Services Inc.
Headquarters
1301 Dove St #200
Newport Beach, CA 92660
Tel.:(949) 756-0271
Website: http://www.alliant.com/Pages/default.aspx
13. AssuredPartners Inc.
Headquarters
200 Colonial Center Parkway, Suite 140
Lake Mary, FL 32746
Tel.: (407) 804-5222
Website: http://www.assuredptr.com
14.Acrisure LLC.
Headquarters
5664 Prairie Creek Dr. SE
Caledonia, MI 49316
Tel.: (800) 748-0351
https://acrisure.com
15. BroadStreet Partners Inc.
Headquarters
580 N. Fourth St., Suite 450
Columbus, OH 43215
Tel.: (614) 993-3011
Website: http://broadstreetcorp.com/