Zero Solid Waste Programs for Business More than Zero Landfill
Zero Landfill Offers Triple Bottom Line Benefits to Organizations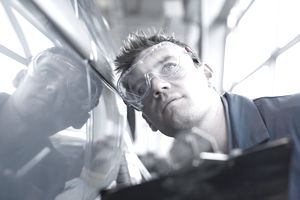 When companies talk about Zero Waste programs, they often tend to focus on the Zero Landfill component rather than the more broad ambition of Zero Waste, generally speaking. The latter approach is more holistic in nature, supporting the redesign of resource life cycles so that the maximum value of those resources is maintained, and so that disposal of resources is eliminated.
Zero Landfill can be viewed as one of the major elements of Zero Waste, being aimed at complete landfill diversion of all solid wastes generated. Zero Landfill efforts by companies can now be carefully vetted and validated. Third party verification efforts by bodies such as UL Environment can protect customers from false claims as well as provide informed oversight to companies wishing to improve their environmental performance.  UL Environment, in its UL2799, has established three performance tiers.
Zero Waste to Landfill: Products, facilities and/or organizations that have achieved a landfill waste diversion rate of 100 percent;
Virtually Zero Waste to Landfill: Those that have achieved a landfill diversion rate of 98 percent or greater; and
Landfill Waste Diversion: For those that have achieved landfill waste diversion rates of 80 percent or greater.
Recycling industry partners can support Zero Landfill initiatives in a number of ways. Such opportunities include:
Much of the present need for recycling, environmentalists argue, however, is a result of a failure to maintain the utility of materials through the sharing, reuse, repair and remanufacture of goods. In such a lens, recycling is seen as a suboptimal outcome that captures only the value of the recycled material, while the resources that were invested in producing the products are lost. A well designed Zero Landfill program would create less demand for the services of recyclers. Increasingly, designs aimed at reducing the amount of recycling required are becoming a component of Zero Landfill initiatives
Honda's Zero Landfill Journey in North America
One example of an effective landfill reduction initiative is that of Honda, which now generates a little over a pound of waste (0.77 kg) for every vehicle and power equipment product produced in the region. The company has reduced its total solid waste sent to landfills by greater than 94 percent during 2013-2015. A decade after beginning its work to eliminate solid waste, Honda continues to move towards achieving its goal through a broad range of measures encompassing scrap iron and other industrial waste, as well as general waste, including cafeteria waste and scrap paper.
Whereas it sent 62.8 pounds of industrial waste to the landfill for each vehicle produced in 2001, it anticipates sending out only 1.8 pounds of trash per vehicle by mid-2012.
For Honda, one important early step was combing through the waste stream to analyze the various types of waste materials and volumes associated with them. As a result of the analysis, Honda undertook several actions, including:
Reducing the size of steel sheets used for stamping parts
Reusing sand from aluminum and ferrous metal casting operations
Changing packaging for parts to make it recyclable
Building recycling bins for materials
Minimizing paper and plastic waste in cafeterias
Composting food waste.
One example of the recycling initiative was the recycling of sand. Sand, which previously was landfilled, is now recycled by Honda's engine plants in Ohio, Alabama, and Canada to be used as mulch, landscaping materials or in concrete. Some 9,400 tons of sand was recycled by Honda in 2010.
Of Honda's 14 North American plants, ten of them send no waste to landfills, while the other four plants only send two waste materials. These include paper, plastic and food scrap from production facilities in Mexico, which Honda says lack environmentally-responsible disposal options, as well as a paint pre-treatment by-product that is not recyclable in the U.S. as per EPA regulation.