What Is the Best Franchise to Own?
A Look Into Some of the Top Franchise Opportunities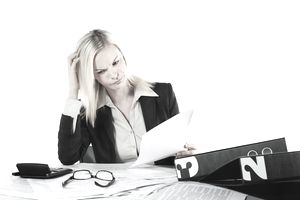 We can all agree that starting a new brand and making it recognized in the market has never been easy. It takes years to build a brand that buyers have trust in its products. When a company has a good brand name, all its products will sell irrespective of how competitive the market is. This is attributed to the fact that consumers already have a good attitude on the quality of the products and also have strong confidence and trust in the manufacturer.
Almost every small business owner loves to associate themselves with a big brand name. All start up entrepreneurs can achieve all this by entering into a franchising agreement with already well established companies (franchisors) by selling their products though operating their small business independently.
Franchising is whereby a franchisee uses the big company's brand name, products and services, trademarks, logo, (franchisor) to sell a product or service under the franchisor's brand name.
This is done by signing a franchising agreement between the big brand (franchisor) and the franchisee (you). The advantage with franchising is that you will not need to spend resources in building your own brand in the marketplace. You will just be using the franchisor's brand to offer goods and services. The initial costs a franchisee incurs include the initial franchising costs and the ongoing royalties which is a percentage of the sales collected by the franchisee.
Some of the services that the franchisor provides include; a well-established brand name, training, development of new products or services, initial and continual marketing adverts, business advisory and an entire system of operating the business. Thus, it is vital for prospective franchisees to research different franchisors and what they offer before choosing the franchisor brand to work with.
From our research, here is a breakdown of the best franchise to own in 2017 to enable you make quick money by working with the brands.
7-Eleven Inc
7-Eleven Inc is a brand whose origin can be traced back from as far as in 1927. Since then, it has been growing day by day and by 2017, it has over 60,000 franchised location stores both within and outside the US. The way it has crossed US borders proves how reputable the brand is and how appealing it is to business individuals as well as consumers. As a franchisee, the initial investment capital you need is as low as $37,200 and the highest is $1,635,200. The new worth requirement is between $100,000
and $250,000 while the liquid cash requirement you need is between $50,000 and $150,000 for you to enter into any franchising agreement.
After the agreement is reached, you can enjoy the delivery of goods, the grand opening of your store location to attract clients, toll free line, free internet and security, meetings and newsletters to notify you what is going on in the market. In terms of marketing, 7-Eleven Inc advertises your store location through regional media, national media, co-op advertising and ad slick. You and your employees (7-10) will also have onsite training between 28-42 days as well as training at the headquarters for 5 days.
No initial experience is required.
McDonald's
This is one of the greatest brands in the world known for fast delivery of services. It is a restaurant brand globally recognized for hamburger, salads, chicken and milkshakes among others. It has been franchised for the last 62 years and has over 30,000 locations. For the prospective franchisees, you need an initial franchising fee of $45,000 while the initial total investment capital is between $1,008,000 and $2,214,080. You also require the liquid cash of $500,000. The above fees are for the traditional franchisees only but for those who wish to operate satellite, small town oil and business facility lease franchising agreements, the fees are lower.

The ideal candidate for McDonalds franchise should have experience in the running and management of businesses.
You should also have stable finances since the brand is one of the greatest in the US. When it comes to training, you and your staff will be trained for one week at the headquarters. Apart from that, there is also onsite training for a period between 6 and 24 months. There is also 24hr support for all your inquiries, purchases, advertising and operations. There is also the 4 percent annual royalty fees on all the sales you make.
The UPS Store
This is a media store founded in 1980 as an alternative to the US Postal service. The brand offers shipping, packaging, mailbox services, copy and print services and computer time rentals for small
businesses. It has about 6,000 franchises in total and is one of the brands every entrepreneur would love to enter into a franchising agreement with. The UPS Store offers in-house financing which covers startup costs, inventory and equipment. It is also in mutual agreement with third party financiers who can give franchisees the financing for startup costs, equipment as well as the initial franchising fee. With these external finances given, you can easily become your own boss by franchising a UPS Store.
The initial investment required to franchise is between $177,955 and $402,995. Your net worth requirement is $150,000 while the liquid cash requirement is $60,000. The initial franchising fee is $29,950 and the ongoing royalty fee is 5 percent. On the other hand, the ad royalty fee is 2.5 percent. the franchisee and his 3-5 employees will also be given free training; training at headquarters for 72 hours and onsite training for 80 hours. You will also be required to run your franchising unit independently though by abiding to the rules of the franchisor. No prior experienced is required.
Dunkin' Donuts
What started as a small luncheon service provider in Boston is now a well-established and recognized brand in the U.S. It is now a global brand found in over 30 countries and mainly deals in all types of
doughnuts, breakfast sandwiches, coffee drinks among other baked foods. It has been in the franchising industry in the last 62 years and has over 10,000 franchising units. It is now seeking more franchising units around the globe. For you to qualify as a franchisee unit manager, you need to have an initial
investment of between $228,621 and $1,692,314. The net worth requirement is $250,000 while the liquid cash requirement is $125,000.
You also need to beware that the initial franchising fee is between $40,000 and $90,000 and the continual royalty fee is 5.9 percent of the total sales. Depending on the frequency of your location's adverts, the ad royalty fee will vary between 2 percent and 6 percent. You shall also enjoy support in terms of training, marketing, advertising, internet as well as security for your premises among other benefits.
Sport Clips
This company brand just began in 1993 but now is one of the fastest growing franchising brands. It offers services to men who want to have hassle free hairstyling especially in the sporting arena. It has over 1,500 franchising units in the US and is currently looking for franchisees in different states. With sports clips, a franchisee needs to have an initial investment of between $189,300 and $354,500 and a net worth requirement of $400,000. You should also have liquid cash of about $200,000.
Furthermore, you should have an initial franchising fee of $25,000 up to $59,500. After making your sales, you shall pay the franchisor 6 percent as ongoing royalty fee. All the adverts regarding your business shall attract ad royalty fee of 5 percent. In case you need financing, Sports Clip brand has third party finance options that can offer financing that can cater for startup costs, inventory, equipment, accounts receivables and franchise fee. All franchisees will be offered free training together with their employees, marketing, advertising, toll free lines and security at the premises.
Dairy Queen
Are you looking to venture into the the ice cream industry? Then you don't need to struggle in building a brand for yourself. It will take time to market yourself, attract customers and expand your business. There is a way of getting direct into the market by becoming one of the franchising units of the Dairy Queen Company brand. Dairy queen is among the leading ice cream manufacturing brands in the US and has even diversified and now produces hotdogs, burgers, chicken and even hamburgers.
To be a franchisee for the Dairy Queen Franchisor, first of all you need to have an initial investment of between $1,083,525 and $1,850,425. Your liquid cash requirement should be $400,000 and your net worth investment has to be around $750,000. You should also have 20-100 employees in your unit ready to take 376 hours onsite training and 32 hours training at the headquarters. Dairy queen franchisors charge 4 percent ongoing royalty fees and between 4 percent-6 percent ad royalty fee. If you are not stable financially, the brand works in conjunction with third party financiers who can inject you with cash for payroll, accounts receivables, equipment and inventory.
Wingstop Restaurants, Inc
Are you interested in selling buffalo-style chicken wings and make it big in the industry? The good news is there is an already well-established brand you can easily ride on and enter the market with ease. Wingstop restaurants will offer you the strategies on how to make and improve your sales, train you together with your staff on how to deal and meet customer needs as well as give you directives on how you should grow and expand your unit. That is all you need to prosper in the current market.
In terms of financial requirements, you need an initial franchising fee of $20,000. On top of that, your total initial investment should lie between $313,176 and $922,930. The net worth required is $1,200,000 and the liquid cash requirement should be $600,000. Out of all sales you make by using Wingstop restaurants Inc, 6 percent shall be remitted to the franchisor. For all the adverts made by the franchisor on your behalf, a commission of 2 percent shall be charged as an ad royalty fee. In case a franchisee is not well financially to cater for the initial costs, this brand has third party sources who can help you financially. The money borrowed is limited to be used on payroll, franchise costs, inventory and equipment.
Visiting Angels
This is a home care franchise company which specializes in taking care of all our seniors. Our elderly parents deserve someone who cares for them, listens to them and is always there to act on their grievances thus giving them a better living. As a franchisor, the brand has been ranked among the best in all senior care franchises and ranked third in large franchise systems by franchise business review. This is evidence that indeed it is a brand you can be proud and feel part of as a franchisee.
The franchise fee is a low as $43,750 and the standard franchise goes for $51,950. The royalty fees are also low since as a franchisee, you will only pay 3.5 percent of the total revenues you get. If you make more money in terms of revenues, you get a discount and only pay 2.5 percent of the total revenues. You will also be involved in webinar teleconferences, annual conferences and trainings, being advertised online, TV ad over the radio and also receive home care leads on a monthly basis.
Ace Hardware Corp
This is one of the greatest hardware brands in the market. It has been franchising since 1976 and has over 4,000 franchised units in more than seven countries. You only need an initial sum of $5,000 as a franchising fee and an initial investment between $272,500 and $1,561,500 with $400,000 as the required net worth. For each unit, the franchisee needs to employ between 15 and 25 employees who will be trained onsite for 40 hours and later undergo training at the headquarters for the same duration.
At times, you may not be financially stable to franchise an Ace Hardware but that should not worry you. The brand works hand in hand with third party financiers to make sure that you achieve your dream. A form of credit will be extended to you by the third party sources to support you in paying the franchising fee, accounts receivables, inventory and startup costs.
Franchising is one of the easiest ways upcoming entrepreneurs can use to penetrate the market. If you
use a known brand, then definitely you already have the client base and thus the money! The above are the leading franchisors in 2017 and if you want to catch the attention in the market, make hay and use the brands to earn revenues instantly. The franchisors offer training for you and your employees on how to market the products, offer the products and deal with the client base at large.
You will also be timely updated on any new development of products in the brand and how to use them to increase your revenue. Apart from this, your unit shall also use the directives from the franchisor so that all the franchising units are at the same level, sell goods at the same prices and so on. Since the brand is already there, yours is to implement what is required by the franchisor. You won't be required to brainstorm on anything. You will make sales and make your money.