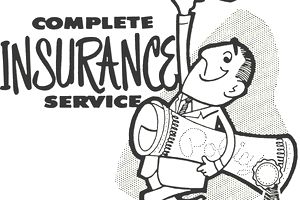 An insurance binder is one-or-two-page document that serves as a temporary insurance policy. You will likely receive a binder if you have purchased insurance coverage, but your insurer has not yet issued an insurance contract. A binder remains in effect for a limited period of time, such as thirty days. It dissolves once a policy is issued.
A binder differs from a certificate of insurance. A certificate serves as evidence of insurance.
It is issued for the benefit of someone other than the policyholder. An insurance binder, on the other hand, is issued for the benefit of the insurance buyer.
If you purchase insurance coverage through a surplus lines broker or Lloyd's of London, you may receive a cover note rather than a binder. Cover note is simply another term for binder.
Who Issues Binders?
A binder may be issued by an insurance company, or by an insurance agent on the insurer's behalf. An agent can issue a binder only if he or she has the authority to do so. The scope of an agency's binding authority is spelled out in a contract between the agency and the insurer. The contract may permit the agency to bind coverage for some types of policies but not others. An agent who does not have the authority to issue a binder may request one from the insurer.
Insurance brokers cannot issue binders because brokers don't have binding authority (the authority to initiate insurance coverage).
Unlike insurance agents, brokers do not act as representatives of insurers.
Information Provided
Many, but not all, insurers issue binders on a standard form. Because it is a temporary document, a binder provides only a summary of the policy it represents. A typical binder contains the type of information outlined below.
General Information
A binder provides general information about your company, your insurer and your agent. This includes:
Your agent's name, address and contact information
Your company's name and address
Name of your insurer
Binder number
Binder effective dates
Policy number (see note)
Description of your operations, vehicles or property to be covered
The binder number applies to the binder only. It is not the same number that will appear on your policy. Your binder will list a policy number only if the binder has been issued to extend the term of a policy that has expired.
For example, suppose you receive a letter from your insurer stating that it has decided to cease writing workers compensation policies in your state. The letter arrives 60 days before your policy expiration date. You inform your insurer that you need more than 60 days to shop for coverage. Your insurer issues a binder extending your coverage for 60 days after your policy expires. You now have 120 days to obtain another workers compensation policy.
Coverage Information
A binder is typically divided into sections, such as Commercial Property, General Liability and Workers Compensation. For each type of coverage you have purchased, the binder should list the limits provided and the coverage forms that will be included in your policy.
A binder may also list key endorsements.
Depending on the coverages you have purchased, a binder may also indicate the following:
Property Perils covered (all-risk or specified perils), the deductible and the coinsurance percentage
General Liability Basis of coverage (claims-made or occurrence). If coverage is claims-made, the retroactive date should be listed if one is applicable.
Commercial Auto Liability Categories of autos that are covered. Examples are any auto, hired autos, and non-owned autos.
Commercial Auto Physical Damage Coverages included (comprehensive and/or collision) and the deductible
Excess Liability Type of policy (umbrella policy or other type of excess policy).
Note that if you are insuring a building or vehicle that is secured by a loan, your lender's name should appear on the binder.
Conditions
A binder typically includes some conditions. For instance, it may state that the insurance described in the binder is subject to the terms and limitations of the policies currently used by the insurer.
Many binders contain cancellation provisions. Generally, an insurer may cancel your binder if it determines that your business does not meet its underwriting standards. However, binders are subject to the same laws that govern the cancellation of policies. If your insurer cancels a binder, it must give you notice within the time period required by law. Cancellation requirements vary from state to state.  Fortunately, binder cancellations are relatively rare. Most binders are replaced by insurance policies.
Finally, a binder may contain conditions that apply only in certain states. These conditions will apply to you only if your business operates in one of the states specified.