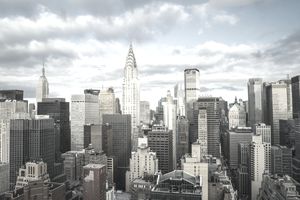 Here is a list of the top 25 property/casualty insurance groups in the United States. The insurers are ranked based on direct premiums written in 2016. This term means all policy premiums collected by each insurer during the calendar year. It does not include any adjustment for premiums on risks that the insurer ceded (transferred) to reinsurance companies. 
The insurer rankings and premium information in the list below were provided by the National Association of Insurance Commissioners (NAIC).
This organization was created to assist insurance regulators in all 50 states. It sets standards and creates model laws that are implemented by the states. Each year, the NAIC publishes a list of the largest 25 P&C insurers. Besides rank and premium information, the NAIC's list also includes data on insurers' loss ratios and market share.
An insurance group is a collection of insurance companies that have common ownership. A group of insurers typically consists of a parent company and several subsidiaries. Insurance subsidiaries are often called "pups." Many insurers utilize subsidiaries to insure specific types of risks. For example, an insurer might issue commercial auto policies through one subsidiary and workers compensation policies through  another.
Most of the top 25 insurers are stock companies, but a few are mutual companies. These include the largest insurer (State Farm) and Liberty Mutual.
Stock insurers are owned by shareholders, while mutual insurers are owned by policyholders.
The following list includes some brief comments about each insurer group. Additional information is available from insurers' websites. 
| | | | |
| --- | --- | --- | --- |
| Rank | Insurer Name | Direct Premiums Written ($bn) | Comments |
| 1 | State Farm | 62.2 | Mostly personal lines. Offers some coverages for small businesses. State Farm sells products through captive agents. |
| 2 | Berkshire Hathaway | 33.3 | Owns GEICO and various specialty insurers, including Medical Protective Co., National Indemnity, and Berkshire Hathaway Specialty. |
| 3 | Liberty Mutual | 31.1 | A global company that offers commercial and personal insurance coverages. Includes Golden Eagle, Ohio Casualty, and Safeco. As a mutual insurer, it is owned by policyholders. |
| 4 | Allstate | 30.9 | Mostly personal lines. Offers some coverages for small businesses. Allstate's products are distributed via captive agents.  |
| 5 | Progessive | 23.9 | Sells personal lines coverages only. Products include homeowners, auto and boat insurance. |
| 6 | Travelers | 23.9 | A U.S. company that offers insurance for both businesses and individuals. Owns St. Paul Fire & Marine and USF&G. |
| 7 | Chubb Ltd. Grp. | 20.7 | A global firm purchased by ACE in 2016. The combined firm is called Chubb. Offers personal and commercial lines, including many specialty coverages. |
| 8 | Nationwide | 19.8 | Mostly personal lines. Offers some coverages for small businesses. Nationwide's products are distributed via captive agents. |
| 9 | Farmers Ins. Grp. | 19.7 | Personal and commercial lines. Farmers sells products through captive agents. |
| 10 | USAA | 18.3 | Sells products to current and former members of the U.S. military. Offers auto, homeowners, flood, umbrella and other personal coverages. |
| 11 | AIG | 15.5 | Global company that owns dozens of subsidiaries worldwide. A major provider of commercial insurance, including specialty coverages. Has reduced its size since its 2008 financial bailout by selling subsidiaries. |
| 12 | Zurich Ins. Grp. | 12.9 | Global company based in Switzerland. Offers standard and specialty insurance to businesses of all sizes. Owns Farmers Insurance Group. |
| 13 | Hartford | 11.3 | U.S. company that offers coverage for businesses and individuals |
| 14 | CNA | 10.3 | Global company that offers both standard and specialty coverages for large and small businesses |
| 15 | AmTrust Grp. | 9.5 | Multinational property and casualty insurer specializing in coverages for small to mid-sized businesses |
| 16 | American Family | 7.8 | Mostly personal lines. Some business coverages. Sells products through captive agents or directly to buyers. |
| 17 | Tokyo Marine Holdings | 6.4 | A global company based in Japan. Owns the Philadelphia Insurance Companies, which offers professional liability and other commercial coverages. |
| 18 | Auto Owners | 6.3 | Offers both personal and commercial insurance coverages (not just auto) through independent agents in the Midwest and Southeast |
| 19 | Erie Insurance | 6.3 | Offers personal and commercial coverages through independent agents in some midwestern and mid-Atlantic states |
| 20 | WR Berkley | 5.7 | Owns a variety of subsidiaries, each of which specializes in a niche market. Companies include Acadia Insurance, Admiral Insurance and numerous insurers that use the Berkley name. |
| 21 | American Financial | 5.6 | Owns Great American Insurance, a provider of specialty property and casualty coverages such as aviation, healthcare and surplus lines |
| 22 | Assurant | 5.4 | Sells renters, homeowners and other personal lines coverages |
| 23 | Cincinnati | 4.6 | U.S. company that offers personal and commercial coverages through independent agents |
| 24 | XL Amer. Grp. | 4.5 | Global company based in Bermuda. Provides many types of specialty coverages, such as aviation liability, pollution liability and healthcare professional liability. Owns a number of subsidiaries, including Catlin Grp., which it acquired in 2015. |
| 25 | QBE | 4.5 | Global insurer based in Australia. Offers commercial property and casualty insurance |