2104 - World's Largest Department Store Chains
Target, Macy's, Kohl's, Marks and Spencer Top the List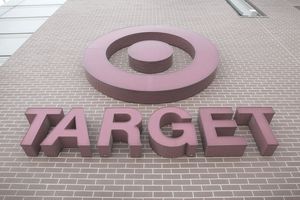 When looking at a list of the Largest Department and Discount Department Store chains in the world, it seems as if the United States is the obvious leader in department store retailing.  In fact, many of the largest U.S. retail chains also have a leading share of annual global department store sales.  According to the 2014 Global Department Store Retailing report published by UK research firm Verdict (now GlobalData), these are the retail chains with the biggest global department store market shares:
6.4%  Macy's
4.7%  Sears
4.3%  Kohl's
3.0%  Marks & Spencer
2.9%  Nordstrom
2.7%  Isetan Mitsukoshi
2.4%  El Corte Ingles
2.4%  JCPenney
Even though U.S. department store chains seemingly dominate, that same department store retailing report predicts that the biggest department store growth in the world will be happening in China, Latin America and the Asia-Pacific region in the coming years.  Department store retailing in North America, Europe, and Japan is expected to decline during that same time period.
What follows is a list of the largest department store and discount department store retail chains in the world, according to the 2014 Global Powers of Retailing report, which is published each year by Deloitte Touche Tohmatsu and STORES Magazine. The number in the left column represents the ranking that each company received, compared to a total of 250 global retail chains, when annual revenues were compared.
  Click the links to find out more about each individual retail chain. 

2014 World's Largest Department & Discount Department Store Chains in the Global Retail Industry:

10    Target
27    Sears Holdings
36    Macy's
37    TJX
47    Kohl's
57  Marks and Spencer Group plc - U.K.
62  El Corte Ingles S.A. - Spain
64  Isetan Mitsukoshi Holdings Ltd. - Japan
74    JCPenney
81  J. Front Retailing Co., Ltd. - Japan
86  Nordstrom
97  S.A.C.I. Falabella - Chile
103  Takashimaya Co. Ltd. - Japan
123  Ross Stores
143  Dillard's
150  Don Quijote Co., Ltd. - Japan
162  Lojas Americanas S.A. - Brazil
163  H2O Retailing Corporation - Japan
171 Tokyu Corporation - Japan
180  Coppel S.A. de C.V. - Mexico
190  Central Retail Corporation Ltd. - Thailand
193  Dashang Co. Ltd. - China
201  El Puerto de Liverpool, S.A.B. de C.V. - Mexico
208  Neiman Marcus
209  Chongqing Department Store Co., Ltd - China
220  Far Eastern Department Stores Ltd. Retail Group - Taiwan
222  Burlington Coat Factory
226  Hudson's Bay Company - Canada
228  Karstadt Warenhaus GmbH - Germany
234  Woolworths Holdings Limited - South Africa
237  Daiso Sangyo Inc. - Japan
238  Belk, Inc. - U.S.
243  Marui Group Co. Ltd. - Japan
World's Largest Retailers in North America: