Get Tips on the Best Way to Contact Ebay Members
What You Should Know Before Reaching Out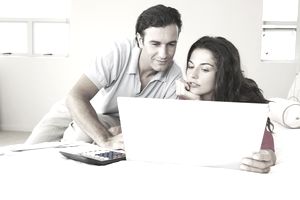 Sooner or later every eBay member will find themselves wanting to contact and converse with another eBay member. There can be any number of reasons for the need.
A transaction may have gone wrong, leaving one or the other party unsatisfied. A buyer may want to ask a seller about a listing before buying. Buyers may also have questions about an item they have received.
A seller may want to ask a buyer about nonpayment.
Sellers may want to inform a buyer about shipment status or other transaction details as well.
This list isn't by any means exhaustive, but it covers a lot of the most common causes. Every eBay member knows that eBay collects personal information, including a phone number, email address and mailing address, when you join. It's only natural, therefore, to assume that you can use one or more of these methods to contact trading partners or potential trading partners.
And indeed you can, though there are some limits and caveats that you should carefully study before deciding to make contact with other eBay members.
Limits to Contact
The steps you can take to contact other eBay members will be outlined in a moment, but first, here are the things to be aware of before you try.
Trading partners are different from other eBay members. Only if you have done business with someone—that is to say, if you have bought from them or sold to them—will eBay provide their real contact information upon request, including phone number and email address. This information is to be used for communication related to the transaction only. Other uses of this information violate eBay rules.
For general communication between members, eBay employs a mail forwarding system. Members ask eBay to forward messages to other members' email boxes on their behalf. Replies to these messages, too, are routed through eBay. This way, members can communicate without eBay having to release their contact information to strangers.
Buying or selling off eBay is not allowed. Contacting another eBay member with a request to buy or sell an item outside of eBay's auction structure is a violation of eBay rules, and by attempting to buy or sell this way, you will likely find your trading privileges reduced or restricted. Keep in mind, too, that mail sent through the forwarding system passes through eBay before it is seen by the other party.
Inappropriate contact is not allowed. Though this comes as a surprise to many users, inappropriate contact is not limited only to threatening or unwanted contact. Inappropriate contact also includes nearly any contact unrelated to eBay auctions. eBay members expect to be contacted by other eBay members only in regard to a transaction or potential transaction. Other types of contact can run dangerously close to SPAM, unsolicited email or unwanted contact, even if the message seems innocuous to the sender.
Though you'll see links to many different pages on the eBay website related to contacting other users, there are really three basic methods for message-oriented contact among users, each intended for a different circumstance.
For General Contact
To contact an eBay member who is not a trading partner or potential trading partner, follow these steps closely.
This contact will be handled via the mail forwarding system.
Visit the eBay member search tool or click on "Advanced search" near the top right of almost any eBay page followed by "Find a Member" in the "Members" heading of the sidebar. Enter the member's eBay User ID in the box labeled "Enter User ID or email address of member" on the Find a Member page. Click "Search" to search for the member.
In the list of displayed search results, click on the eBay User ID of the member you want to contact. If you don't see the desired member in the list of results, there is no eBay member on file with the entered User ID. After clicking on the member's User ID, you'll see the member's feedback profile page. On the right side of the page, near the top, click the "Contact Member" button to display the mail forwarding system form.
Type your message and click "Send." You can uncheck the "Hide my email address" box if you want the other member to receive your real return address along with the message. You will receive a reply if or when the other member decides to write one.
For Pre-Sale Questions
To contact an eBay seller about a specific auction listing with questions about item description, shipping arrangements or other transaction-related details via the mail forwarding system, follow these steps.
Click the "Ask Seller a Question" link near the upper-right of the listing you want to ask about. On the modified mail forwarding system page, select the type of question you intend to ask from the "Subject" drop-down list.
Enter the text of your question and click "Send" to send your message. Be sure to check the "Hide my email address" box if you wish to keep your email address private. Your message will be sent to the seller and you'll receive your reply if or when he decides to write one.
For Post-Sale Questions or Disputes
Follow these steps to obtain the direct contact information of any member with whom you're currently transacting (i.e. the auction listing has closed and you are either the buyer or seller). Note that when you request another member's contact information this way, they will automatically be supplied with yours as well.
Click on "Advanced search" near the top right of almost any page on the eBay website.
Click on "Find Contact Information" in the "Members" heading of the sidebar, which can be found on the left side of the Advanced Search page.
Enter the eBay User ID of the member in question in the first box of the Find Contact Information page.
Enter the eBay item number for the related transaction in the second box of the Find Contact Information page. (To find an item number, either visit the buying section of your My eBay page or refer to the top of the item listing page for the auction in question.)
Click the "Search" button to obtain the member's phone number and email address, and to have your phone number and email address sent to them at the same time.
A Final Note: Check Your Email!
Remember that nearly anytime you win an auction or successfully sell an item, eBay will automatically send your trading partner's email address to you, without your having to request it. In a similar vein, many members uncheck the "Hide my email address" box when they use eBay's mail forwarding system, providing you with their contact information as they do so.
For these reasons, it can be an efficient use of your time to check recent correspondence from eBay about a particular transaction or to check recent messages from a member you wish to contact, just to see if you already have as much information as you need to carry on contact via email—without needing to use the eBay website at all.