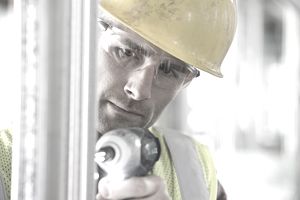 Construction is one of the most hazardous professional occupations. Construction workers are exposed to risks that office, shop, or even manufacturing workers do not have to face. Health and lives are at stake. So, indirectly, is job security: the hidden costs of construction industry accidents can hurt a construction company financially and jeopardize its employment in general. Safety training and education are therefore of paramount importance.
Online construction safety courses offer easy access at any time. Workers can pace their learning to suit their schedules.
Does the Course Meet the Right Standard?
Different online courses vary in their content, course lengths and accreditations. If you are looking for overall safety training, start by considering the safety standards or regulations associated with the course. Certification to a government standard is a guarantee that the course covers essential safety aspects. Certifying organizations for different countries include:
Course Certificates and Examinations Specializations
Online safety courses referenced by OSHA for the US may entitle the participants to receive the 'DOL Wallet Card' on completion. This card attests that the holder has followed the OSHA-referenced course. By comparison, a NEBOSH-certified online course prepares a participant for two exams needed to achieve the NEBOSH National Certificate in Construction Health and Safety.
The exams must be booked separately from the online course.
Safety Topic Specializations
Besides general construction safety coverage, specialized online courses are also available. Specific topics covered include safety when working with concrete and masonry, confined space entry, excavations, fall protection, scaffolds, and electrical safety. They can be valuable in helping prevent accidents in environments where such risks are especially high.
And Now the List!
Our list of online construction safety course favors official certification while also taking independent user feedback into account. Some learning organizations may offer good quality courses that are not certified to government or industry standards. However, we played it safe in the first instance by looking for official compliance.
Alberta Safety Construction Association. Offers online courses leading to CSTS certification valid in Canada. Also offers specialized courses in roadbuilding and pipeline construction safety.
AdvanceOnline. Offers 10-hour and 30-hour construction safety courses referenced by OSHA with a learning management system (LMS) also suited for larger construction companies.
BC Construction Safety Alliance. Offers online courses leading to CSTS certification valid in Canada. The overall 15-module course covers a range of safety issues such as fall protection, use of mobile equipment, machinery and tools, and defensive driving.
University of South Florida. Offers an extensive full range of OSHA-referenced online construction safety courses. Audio narration gives participants the choice of listening to or reading the material.
360Training. Offers 10-hour and 30-hour construction safety courses referenced by OSHA. Construction safety courses are available in both English and Spanish to ensure Spanish-speaking construction workers are properly trained too.