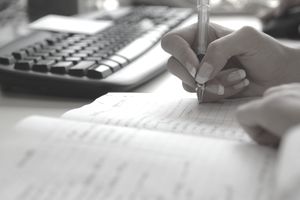 What Is an RFP?
Requests For Proposals (RFPs) are most likely to be used by government agencies, although foundations sometimes issue them as well.
Foundations, according to GrantSpace, prefer to receive proposals that are initiated by nonprofits or agencies rather than through RFPs. But, some foundations like to announce new grant programs in specific areas by sending out an RFP.
RFPs are published so that organizations that might be qualified to participate can apply.
The deadline for an RFP might be months away, but don't be surprised if it is only 30 days away, especially for government issued RFPs.
In some measure, a short deadline for an RFP is a way to cut down on the number of applicants and to restrict those to only organizations that are best prepared to respond quickly.
To react quickly to RFPs, your organization must be scanning for them all the time and be ready to move rapidly.
How to Compete for an RFP
Only reply to those RFPs for which you have a program already in place or that is pretty close to being ready.
Develop a calendar that will ensure you get through all the steps of preparing the RFP and delivering it on time. Read the instructions very carefully and fulfill them to the letter.
One nonprofit located in Washington D.C., and which is in the international women's health care sector, has all of its department heads watch for RFPs within their specialties. This diligence helps the agency keep on top of the many opportunities that arise in its field.
Finding Government RFPs
All federal government agencies publish RFPs on their websites or at www.grants.gov. You can search for RFPs by program titles, departments, keywords, or the Catalog of Federal Domestic Assistance (CFDA) numbers assigned to each RFP. Check out this guide to navigating Grants.gov.
You can sign up with Grants.gov to receive regular notices of newly released RFPs. Such notices contain a brief description of the grant program and a link to the RFP.
You can also consult the Federal Register, which carries grant and RFP announcements. 
Your organization should also be on appropriate mailing lists for RFPs. Check out the websites of the government agencies most closely aligned with your organization's mission and see if you can get on their mailing lists.
Finding Foundation RFPs
Perhaps the best source for foundation RFPs is the Philanthropy New Digest (PND) at the Foundation Center. Recent RFPs are listed there by date of posting and deadline dates. You can also search by keyword to find relevant RFPs. Clicking on a posting leads you to the full RFP, usually on the funder's website. Be sure to sign up for emailed RFP Alerts as well.
Of course, foundations post their RFPs on their own websites, so if you monitor the foundations within your organization's field, it's a good idea to look there frequently.
Don't overlook grants from local foundations and community foundations. Community foundations make grants to organizations in their state or region that serve that population. You can locate your closest community foundation with the foundation locator at the Council on Foundations. Family and corporate foundations for your state can be found at the Grantsmanship Center. Just click on your state on the map.