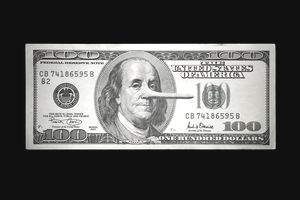 How do you know if your insurance agent or broker is dishonest? It can be difficult to know for sure, but there are some red flags you should watch out for. Here are 10 telltale signs that your agent or broker may be doing something illegal. If he or she is doing any of these things, it may be time to find a new agent.
Your agent is very aggressive and tries to push you into buying a policy right away.

Beware of an agent who says that you need to buy a policy immediately because "this deal won't last long" or "the premium is about to go up."  An ethical agent will explain the options available to you and encourage you to take as much time as you need to evaluate them.

The agent quotes a premium that seems very low or that is much lower than your previous premium.

There's an old saying that if something seems too good to be true, it probably is. This applies to insurance premiums. While premiums can vary from one insurer to another, they usually fall within a fairly close range. Be suspicious of any premium quotation that is markedly lower than others you have received.
Your agent is difficult to reach by phone or email or takes a long time to respond to messages.

A legitimate agent will respond to phone calls or emails within a day or two. He or she should have a valid business phone number and email address. Avoid any agent who communicates solely via his or her cell phone or personal email address. Make sure the agent has an actual physical business address, not a post office box. 

Your agent adds coverages to your policies that you didn't request, don't want or didn't approve.

Most brokers and agents earn commissions from insurers on the premiums you pay. Commissions are based on a percentage of the premium, and they vary by line of business. The more premium you pay, the more commission the agent earns. An unscrupulous agent might try to generate premium by adding coverages to your policy that you haven't requested and don't want. Check new policies to ensure they contain only the coverages you requested. Scrutinize any requests for additional premium that you receive from your agent or insurer after the policy has been issued.
When you ask your agent about his or her experience and credentials, you get a vague response.

Ask your agent to provide his or her license number. Then verify that the license is active by contacting your state's insurance authority. Many state insurance department websites have an online license verification tool. If the agent won't answer your questions about his or her background and experience, find another agent.

Your agent recruited you via an unsolicited telephone call or email.

Virtually all agents do some type of marketing to attract new clients. There's nothing wrong with an agent using email or the telephone to solicit new business. Still, you should be wary of any agent you meet through a direct solicitation until you have thoroughly vetted him or her. Ask the agent to provide references.
You have paid your policy premium but your agent has not provided any policy documents.

Some unscrupulous agents collect premiums from clients but then keep the money rather than forwarding it to the insurer. Contact your insurer if you have paid your premium but not received your policy or renewal documents within a reasonable amount of time (30 days or more).

When your agent submits an insurance application to insurers, the application misrepresents your business, omits losses or includes other blatant inaccuracies.

A dishonest agent may lie on an insurance application to bypass the insurer's underwriting rules or to make your business more attractive to the insurer. For instance, your agent shows "no previous losses" on the application when you've actually had two prior claims. When the insurer discovers the truth, your credibility will be destroyed along with the agent's.
Your agent asks you to pay premiums by writing checks payable to him or her.

Any premium payments you make should be directed to the insurer. If you leave any payments with the agent, be sure to get a receipt. Don't make checks payable to the agent.

The classification descriptions that appear on your liability or workers compensation policy don't accurately reflect your business operations.

Some agents or brokers will intentionally misclassify your operations in an application. For example, suppose you own a roofing business. The XYZ Insurance Company will not insure roofers. On your application for a general liability policy your agent classifies your operations as Drywall and Wallboard Installation. Alternatively, your agent helps you fill out an application for a workers compensation policy. He offers to lower your premium by misclassifying half of your employees as independent contractors. In exchange for this "favor," the agent requests a $1,0000 kickback.
If you suspect that your agent or broker is dishonest, notify your insurer and your state insurance authority.