Security Deposit Limits by State
The Maximum Security Deposit a Landlord Can Charge in Each State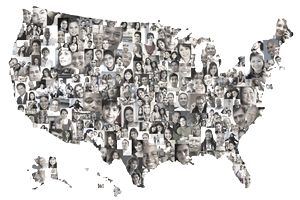 The following is a list of security deposit limits by state. While every measure has been taken to provide accurate information, laws change frequently, so make sure to check with your state, county, and city to confirm the laws that may be applicable to you.
A
Alabama- One month's rent. The landlord may be able to charge a higher security deposit to cover a pet deposit, changes to a property or increased liability risks.

See Also: Alabama Security Deposit Law
 
C
D
F
G
H
Hawaii- One month's rent.
    See Also: Hawaii Security Deposit Law
I
    See Also: Idaho Security Deposit Law
 
     See Also: Iowa Security Deposit Law
K
Kansas- One month's rent for unfurnished units. One and a half month's rent for furnished units. Can charge an additional deposit for pets of up to one half month's rent.
 
Kentucky-No Limit.

L

M

N

Nebraska- One month's rent. Can charge an additional one quarter month's rent for a pet deposit.
 
Nevada- Three months' rent.

See Also: Nevada Security Deposit Law
 
New Hampshire- One month's rent or $100, whichever is greater. No limit for those who lease out single family residences or for owner-occupied properties with five or fewer units, unless one of those units is occupied by someone 60 years of age or older.
 
New Jersey- One and a half month's rent. The landlord can raise the security deposit, but cannot increase it by more than 10 percent each year.

See Also: New Jersey Security Deposit Law
 
New Mexico- No limit for leases of one year or more, but it must be a "reasonable deposit." For rental agreements less than one year, the landlord can ask for one month's rent as a security deposit.
 
New York- No Limit. One month's rent for rent stabilized units.

See Also: New York Security Deposit Law
 
North Carolina- Two weeks rent for week to week rental agreements. One and a half month's rent for month to month rental agreements. Two month's rent if rental agreement is two months' or longer. Can also charge a reasonable, nonrefundable pet deposit.

See Also: North Carolina Security Deposit Law
 
North Dakota- One month's rent. Can charge a pet deposit, but total amount of deposit, including the security deposit, cannot exceed $1500.

O

P

Pennsylvania- Two months' rent for first year. One month's rent for second year and subsequent years. After five years of tenancy, a landlord cannot increase the security deposit.

See Also: Pennsylvania Security Deposit Law

R

Rhode Island- One month's rent.

S

South Carolina- No Limit.

See Also: South Carolina Security Deposit Law
 
South Dakota- One month's rent. The landlord may be able to charge a higher security deposit if certain circumstances pose a "danger to the maintenance of the premises."

T

U

V

W