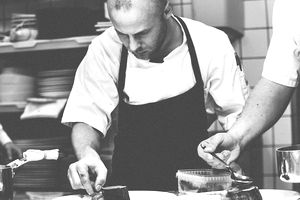 Running a Restaurant for Dummiesby Michael Garvey, Heather Dinsmore and Andrew G. Dinsmore
A must have for anyone thinking of opening their own restaurant. Running a Restaurant for Dummies is written in a straitforward, funny style that is both engaging and informative. This book covers all the major aspects of running a restaurant, from writing the all important restaurant business plan to getting the word out through marketing and advertising.
How to Open and Run a Successful Restaurantby Christopher Egerton-Thomas
This is one of the most popular books on Amazon, when you query Opening a Restaurant. However, I found this book to be full of a lot of unnecessary information. A lot of tales from the trenches of the restaurant business that did little to inform the reader. Egerton-Thomas has some great information in How to Open and Run a Successful Restaurant, and it is clear that he knows the business, inside and out. Unfortuntaely the layout of the book and all the antecedotes makes finding that information challenging.
The Everything Guide to Starting and Running a Catering Business by Joyce Weinberg
I am a strong proponent of restaurants who offer catering services. If you already have the food and staff, why not take advantage of it and offer on and/or off premise catering? It is a good way to boost restaurant sales and expand your customer base.
The Everything Guide to Catering is my favorite catering book. The layout, the information, the writing style are all excellent.
Food Lovers Companion by Sharon Tyler Herbst
Keep a copy of Food Lover's Companion handy when you sit down to write your menu. This handy food encycolpedia has every term related to food and drink ever invented.
I regularly consult Food Lover's Companion when updating the Restauranting Glossary.
More Restaurant Reads
As you may have guessed by now, I am a huge For Dummies fan. Both Wine for Dummies and Bartending for Dummies offer up all the basics for understanding wine and cocktails. For a little restaurant inspiration I heartily suggest Paula Deen's Biography, It Ain't All About the Cookin'. And for some pure restaurant humor, Kitchen Confidential by Anthony Bourdaine is a great read.