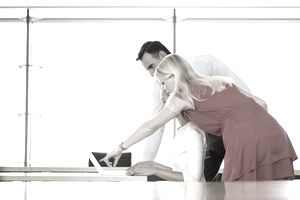 Marketing experts will tell you that a well-planned public relations campaigns are often far more effective than advertising. This tutorial will assist you in developing and creating the core of your public relations campaign in six easy steps.
Step 1: Define and write down your objectives for your public relations or media plan.

How will you design your public relations campaign? Will it be designed to:

Establish your expertise among your peers, the press, or your potential clients or customers?
Build goodwill among your customer, supplier, or your community?
Create and reinforce your brand and professional corporate image?
Inform and create good perceptions regarding your company and services?
Assist you in introducing a new service or product to your market?
Generate sales or leads?
Mitigate the impact of negative publicity and corporate crisis?

For your public relations and media plan to be successful, it's first most important to determine and define your objective. With a clear objective in mind, you have laid the groundwork to the complete the remainder of this tutorial.
Step 6: Put measures in place to track the results of your public relations campaign. After each campaign, sit down and review the results. Did you achieve the defined objectives and goals of this campaign? Should you consider modifying your original plan? If so, how and why?
Measuring the Success of Your Campaign
The above steps guide you through creating your public relations and media plan, but how do you know if your plan will be successful.
 You have to identify what your desired outcome is. 
Before you start any campaign whether it's marketing or public relations you have to be clear on your goals and your objective.  Use the SMART method when what your objectives are. 
Be specific.  What do you want to happen? What's the end goal or outcome you desire? 
Is it measurable?  Your goals and objectives must be measurable.  How will you measure the success of the campaign?
Is it achievable?  How will you achieve and accomplish the campaign and do it within the constraints of the budget that you've set? 
Is your desired goal and objective realistic?  If you want to sell 1000 units of product, you are more than likely going to need to reach out to more than one person.  Make sure your goals and objectives are realistic. 
What's the timeframe to accomplish your goals and objectives? You need to have a timeframe to measure your efforts. 
Through the campaign refer to your overall strategy. Measure throughout the campaign and identify if you are on the path to reaching the goals and objectives that you have set. Public relations and media planning is a great way to reach out to your target market in a way that will stick with them. However, to be successful, you must keep your eye on the details and run the campaign well.