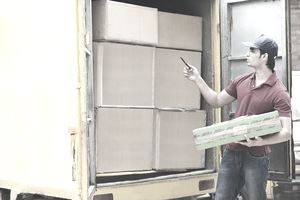 Procurement is the sourcing and purchasing of goods and services for business use.
Individual businesses set procurement policies that govern their choice of suppliers, products and the methods and procedures that are going to be used to communicate with their suppliers. For example, businesses often have set procedures for calling for and evaluating proposals.
Issues in procurement
identifying the needs of customers and suppliers;
choosing and preparing tools and processes to communicate with suppliers;
preparing requests for proposals and requests for quotations;
setting policies for evaluating proposals, quotes, and suppliers.
Trends in procurement
One of the most recent examples of trends in procurement is green procurement (also known as eco-procurement or sustainable purchasing). An increasing number of businesses are creating procurement policies that emphasize sourcing and purchasing goods and services that are less environmentally damaging than comparable alternatives.
Green procurement policies include sourcing goods or services that have a lesser impact on the environment by:
reducing waste;
lowering greenhouse gas emissions;
conserving energy, water, and soil;
using renewable energy sources;
not containing toxic substances or emitting pollution.
Public Works and Government Services Canada has information on green procurement principles and resources while my article The 100 Mile Diet for Small Businesses presents an easy way for small businesses to put a green procurement policy into practice.
Ethical sourcing is a similar trend in procurement that has gained much attention in recent years as more and more products are produced or manufactured in third world countries that do not necessarily enforce ethical labor standards. Exposed by activists, abusive labor practices in the garment industry in countries such as Bangladesh, Indonesia, China, and Vietnam have been very damaging to the image of corporations such as Nike and Walmart.
In response, Walmart has adopted an ethical sourcing policy for their supply chains, and in 1999 Nike established the Fair Labor Association (FLA), a non-profit group which is committed to improving the standards of employment for workers across the world by ensuring fair labor practices and safe working conditions.  
Participating companies can get listed with the FLA by enforcing compliance with the FLA labor standards and practices. Nike now conducts audits of factories and publishes a corporate social responsibility report containing information about its commitments to sustainability and fair labor practices.
As applied to ethical sourcing, fair labor involves the acquisition of goods and services that are created in an environment where:
worker safety is respected;
workers are paid a fair wage for their work;
employees work reasonable hours, and have health benefits;
no child labor is used.
Ethical sourcing policies typically encompass both green procurement practices and fair labor policies.
Procurement Fraud
By its nature, the procurement process lends itself to white collar crime and the rise in outsourcing has exacerbated the issue. In fact, according to the PwC Global Economic Crime Survey 2014 procurement fraud is the second most commonly reported economic crime globally.
The report states that 29% of organizations have experienced procurement fraud - Africa had the highest reported rate (43%) followed by the Middle East (33%). Supplying products and services to other businesses and government can be a very lucrative business and vendors sometimes attempt to gain an advantage over competitors by unethical means. The most commonly reported sectors for fraud (starting with the highest) were:
State-owned enterprises
Energy
Utilities and mining
Engineering and construction
Transport and logistics
Bribery and bid-rigging are common forms of procurement fraud in the acquisition of goods and services, as are outsider procurement scams. One of the most common is for a business to receive a phony look-alike invoice for products that were never delivered. The perpetrator hopes that the business will automatically pay the invoice.
Businesses can protect themselves from procurement fraud by:
allowing only designated, trusted personnel to place orders for goods and services;
not accepting offers from unknown suppliers; 
refusing items not ordered;
and monitoring excessive or repeat purchases of defective or low-quality supplies or services.
Also Known As: Procurement management.
Examples: Martin decided that his procurement policy was going to favor local suppliers.