Niche Market Definition for Business
A Niche Market Can Be the Key to Small Business Success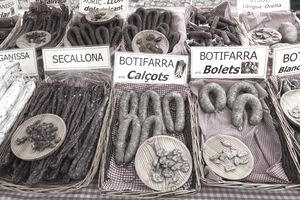 Definition:
A niche market is a focused, targetable portion of a market.
By definition, then, a business that focuses on a niche is addressing a need for a product or service that is not being addressed by mainstream providers. Establishing a niche market give you the opportunity to provide products and services to a group that other businesses have overlooked. You can think of a niche market as a narrowly defined group of potential customers that have specific needs, a subset of a larger group.
Think of the group of consumers interested in purchasing cleaning services, for instance. Instead of offering general cleaning services, a business might establish a niche market by targeting the portion of this market interested in blind cleaning services. Another business might occupy its own niche in this market by specializing in using only environmentally friendly cleaning products. Markets of any discernible size contain multiple subsets of potential markets - although not all of the possible niche markets will be worth targeting from a business point of view.
Why should you bother to establish a niche market? Because of the great advantage of being alone there; other small businesses may not be aware of your particular niche market, and large businesses won't want to bother with it. (Be aware that this is usually not a long-term condition; once one business has established a profitable niche, others are normally quick to move in and if it's profitable enough bigger businesses will take notice.)
A niche can also be used to establish a toehold which allows a business to expand its wares into the larger market.
The trick to capitalizing on a niche market is to find or develop a market niche that has customers who are accessible, that is growing fast enough, and that is not owned by one established vendor already.
See How to Find and Master a Niche Market for more information.
Examples of Niche Markets
1) One of the booming niche markets is the food industry:
Micro brewing is a very popular niche market in North America as beer connoisseurs increasingly prefer great tasting craft beer. According to Beer Canada statistics, the number of licensed breweries in Canada grew by 70% in the 5 years leading up to 2014. In the United States, the craft beer market has grown to $20 billion annually in sales.
2) Another booming niche market is catering to seniors -  75 million Americans were born in the years between 1946 and 1964 (the so-called baby-boomer generation) and are now retiring or headed for retirement and according to research by the American Association of Retired Persons (AARP) nearly 90% of them wish to continue to live at home in their communities. This has opened up many opportunities for small businesses that cater to this niche market:
Driving and delivery services for those who are unable to drive or are housebound
3) The pet care industry is another very popular niche market - Americans spent $60.5 billion on their pets in 2015 (American Pet Products Association (APPA)). Pet popularity has opened up a variety of opportunities for small businesses, including:
Pet sitting for absentee owners
Pet walking and training
Grooming (can be a mobile service)
Specialty pet foods such as dog treats, raw foods, etc.
Also Known As: Market niche, niche marketing, niche business.
See also:
Find and Sell to Your Target Market
7 Small Businesses You Don't Want to Start
How to Find and Master a Niche Market
Top 10 Home Business Opportunities
Best Business Opportunities for Retirees