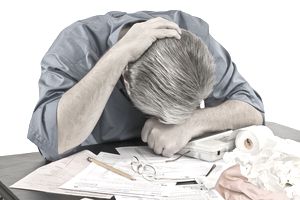 September 5, 2017
Tax deductions are tricky, and tax deductions for businesses are the most difficult and complex. Before you add expenses for these business tax deductions to your business tax return, check your understanding of the qualifications for taking these deductions and the limits on the deductions. 
1. Startup Expenses. There is lots of misunderstanding out there about deductions for business startup.
Some people say you can deduct all the expenses for everything you did in the year before you start your business. But there are three things you should know before you attempt to deduct those business startup expenses:
Business startup expense deductions are limited. The IRS considers startup costs as capital expenses of a business, which are depreciated (spread out) over a long term. But, you can still deduct up to $5,000 of business start-up and $5,000 of organizational costs. The $5,000 deduction is reduced by the amount your total start-up or organizational costs exceed $50,000.  
Startup costs must be spent in connection with "creating an active trade or business or investigating the creation or acquisition of an active trade or business." You can't deduct these expenses unless you can show that you were actively involved in and intended to start a business. 
Only certain startup costs are deductible.To be deductible, the IRS says that startup costs must be those "you could deduct if you paid or incurred it to operate an existing active trade or business (in the same field as the one you entered into)." Getting a wild idea about a completely new type of business, or including crazy costs may get you a visit from an IRS auditor. 
​As with all other deductions, be sure you have records on your startup expenses before you try deducting them. 
For more information from the IRS on deducting business startup costs, see IRS Publication 535, Chapter 8. 
2. Meals and Entertainment Expenses. Many years ago, businesses could deduct any expenses for meals and entertainment.
But now the IRS limits the deductions on those expenses to 50%. Even so, there are exceptions to these limits. If meal or entertainment expenses are for the general public at an event, they may be considered advertising, which is deductible at 100%. The IRS says, 
You can deduct the cost of providing meals, entertainment, or recreational facilities to the general public as a means of advertising or promoting goodwill in the community. The 50% limit does not apply to this expense. 
See IRS Publication 535, Chapter 11, for more information about business meals and entertainment expenses. 
3. Bad debts. Customers who don't pay deduct from your business income. Your business can take a deduction for these non-paying customers, but only if your business is operated on an accrual basis. In accrual accounting, the income was put on the business books when the bill is sent out, so this amount can be deducted at the end of the year to reduce taxes. But, most small businesses operate on a cash basis, so the income isn't booked until received. There's nothing to deduct as a bad debt expense. 
4. Self-employment health care tax credit. This tax credit was put in place at the beginning of Obamacare, back in 2010.
It sounds like it should be for all self-employed individuals, but to qualify you must have a profit on your business and only certain kinds of health insurance qualify. To calculate the amount of the deduction, you must first subtract the 50% deduction for self-employment taxes, and subtract any contributions made to qualified self-employment retirement plans, like a SEP-IRA, SIMPLE-IRA, or Keogh plan. 
Note that it's a tax credit, which is more beneficial because it gets taken out of your taxes before the tax liability is calculated, so it's worth taking. if you have the right health insurance, your business is profitable, and you can meet the other qualifications, consider this credit. William Perez, Tax Planning Expert, has more information about how to qualify for this self-employment health care tax credit. 
5. Home office space deduction. If you do business out of your home (that is, your home is your principal place of business), you can deduct both direct expenses and indirect expenses related to your home business. But the IRS looks carefully at these deductions because they are misunderstood. Taking high deductions might get you a tax audit letter or visit. Some things to remember before you try deducting home business expenses:
The deduction is based on the space you use BOTH REGULARLY AND EXCLUSIVELY for business. No personal use of that space, at any time, is allowed. 
You can always deduct direct business expenses (like supplies purchased for business) but indirect expenses for use of the home must be pro-rated based on the space. 
You can't deduct home improvements as business expenses unless they directly benefit your business. A patio on the other side of the house, for example, isn't business related.
Read more about taxes and your home business. 
6. Business driving expenses. Two areas of misunderstanding related to business driving: 
There are two methods of calculating mileage expenses - the IRS standard mileage rate (changes annually) and actual expenses. But there are limitations and restrictions on using one or the other. For example, you can't make changes year to year, and you can't take the standard rate if you depreciate the vehicle. Read more about these restrictions. 
You must keep good at-the-time records to prove business use of the vehicle. This one trips up lots of business in tax audits. A record after the fact that doesn't include all the relevant information might cause the IRS to throw out the deduction. More on the information you must keep on business mileage for tax purposes. 
7. Depreciation. I've saved the most confusing tax deduction until last. If you are buying business assets (equipment, furniture, computers, vehicles), you can take a tax deduction for the cost; this is called depreciation. But, in most cases you must spread out that cost over the life of the asset. (The life is determined by IRS schedules.) 
You can get those tax deductions on asset purchases more quickly, and sometimes you may be able to get a full deduction during the first year of use, but there are limitations and restrictions from the IRS. 
The two way to accelerate depreciation are (1) a Section 179 deduction on new or used equipment and, in addition, you may be able to take (2) Bonus depreciation on new equipment.  Check the links to the articles to find out more about limitations and restrictions. 
If the asset is worth $2500 or less, you may be able to take a deduction for the full amount the first year. Maybe. 
This is one of those complicated tax deduction issues that you should discuss with your tax professional.