Learn How to Get Financing to Buy a Franchise
Secure the funding you need to launch your business venture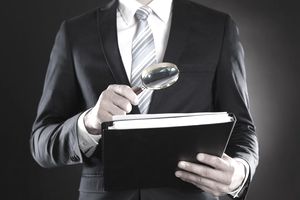 A franchise business involves a business relationship that involves licensing. In short one company known as the franchisor sells the right to use the business name, brand and products to another party known as the franchisee.
The franchise agreement is usually limited to a certain time length but the agreement can be renewed from time to time. Buying a franchise involves payment of various types of fees which includes a franchise fee and royalty and advertising fees.
While finding a great franchising business is a difficult task, finding financing for franchising has been proven to be more difficult. Buying a business franchise requires heavy investment which is not easily accessible, otherwise, everybody could own a franchise.
If you are looking forward to getting in the franchising industry and you have identified a good business for franchising the cost of acquiring it should not worry you too much. There are various ways that you can use to acquire the finances you need in order to start your franchise business.
Where to Obtain Financing for a Franchise Business
Just like any other business, finding financing for a new franchise can be a headache. However, there various options that are specifically dedicated to financing franchise businesses.
The Franchisor
There are franchisors that help new franchisees to start their business by waiving the franchising fee. The franchisors can also partner with other lenders such as commercial banks to help new franchisees raise capital for starting their business.
If a company agrees to fund a new franchise business it is usually indicated on its official website and also on chapter ten of the agreement (Franchise disclosure document). However, it's highly recommended that you compare the franchisors terms of financing with other sources of financing.
Franchise Financing Company
There are several companies that specifically specialize in funding new franchisees. These companies usually match the borrowers with the perfect lenders for their financial need. The franchise financing companies can also lend directly to new businesses.
Normal Traditional Loans
This involves borrowing from ordinary commercial banks or credit unions. According to the SBA or Small Business Administration, new franchise owners have a higher tendency of borrowing from commercial banks than new business owners. Lenders prefer advancing cash to new franchises other than new businesses since they already have trust in the brand and business model of the business is funded.
However, despite the tendency of commercial banks favoring a franchise business you are still subjected to the banks underwriting and lending policies. The bank still has to review your net worth and credit history to determine whether you are going to pay back the loan advanced to your business. In fact, you may also have to provide collateral for the cash being advanced to you.
Small Business Administration (SBA) Loan
The SBA has loans for new businesses the same way as credit unions, commercial banks and other lenders do. The common type of loan advanced to new businesses is the 7(a) loans. New businesses and franchises can access SBA loans by applying through their lenders.
Ways Business Owners Can Prepare Themselves to Qualify for Financing
As a new business owner who intends to engage in a franchise business, you need to come up with a strategy that will allow you to access financing for franchising. Here are few tips that can help you qualify for a loan.
Determine the Collateral Required
Check the assets you own and determine which you are willing to put up as collateral. Business who have enough assets to cover 100% collateral for the amount being advanced can access loans easier than borrowers who do not have enough collateral.
Loan security can be in the form of equipment, stocks, home equity, business inventory, cash deposits or savings, property or any other hard asset. However, it is good to note that once you have pledged collateral if your business fails the bank has the right to take up the collateral in order to recoup the amount advanced.
Check Whether the Business You Want to Franchise Is SBA Approved
If you are intending to venture into the franchise business choose the one that has been registered and approved by the SBA, check whether the business you want to franchise is SBA approved. Once a franchise has been registered by SBA the franchise agreement is usually evaluated and approved for use with all the franchisees.
This helps in streamlining the process of loans application thus simplifying the loan application process. Normally, loans applications from franchises that are already in the SBA registry are usually processed faster than other loans application since SBA already has the required information for carrying out an evaluation.
Opt for Borrowing If You Are in B2B Business
Business to business companies usually access financing easily than companies that deal with consumers directly. This is usually so because you can use your clients' invoices to obtain financing from lenders. The process of obtaining cash advancement using your clients' invoices is called factoring. The factor takes the role of collecting the full amount owed to you and deducts the amount advanced to you and any other fee then pays you the balance.
Get a Lender to Pay Your Suppliers
This involves asking your lenders to pay your suppliers first. This is useful since the supplier can now ship the products to your business. This process is known as purchase order financing.
Franchise in Business Has a Good Reputation
If you franchise in a highly reputable business you are likely to get financing much easier. Many lenders have shortlisted the franchise businesses that they have worked with before and have no problem paying back the money advanced. You can also ask your franchisor to introduce you to lenders who are likely to accept your loan application.
Franchise From a Franchisor Who Facilitates Lending
There are franchisors who help their franchisees to access loans. This is normally done in two ways. The franchisor may have may have a department that guides the franchisees in the process of the loan application or may have partnered with loan brokers who will help their franchisees access loans easily.
Franchise in Businesses That Guarantees Loans for Franchisees
There are franchisors that help their franchisees during the loan application and qualification process via a guarantee program. This means that they agree to pay a certain amount of the loan advanced in case the franchisee is unable to pay back the loan. The guarantee program helps the franchisees that qualified for a small loan to qualify for bigger loans.