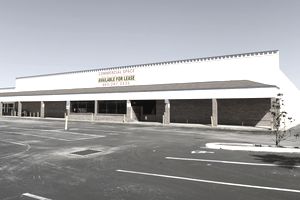 Definition: The loan to value or LTV ratio of a property is the percentage of the property's value that is mortgaged. If you divide the mortgage amount by the lesser of either the appraised value or the selling price, you get the LTV.
There are differing lender requirements used to determine whether a loan will be granted with a certain LTV. It's quite common for owner occupied residences to get loans at an LTV of 80%. However, when a property is to be an investment, lenders will frequently require lower LTV's.
Loan to Value is used in commercial real estate as well.
Examples: $300,000 appraised value of a home.
$240,000 mortgage on the property.
$240,000 / $300,000 = .80 or 80% Loan to Value Ratio
Commercial Real Estate Primer
For real estate agents who are considering moving from residential into commercial real estate, this will help you to get an overview of some of the major characteristics and differences.  These articles are all written by experts in their niche.
Commercial real estate can be a very lucrative career. However, it is generally much harder to get going in the commercial side, sometimes a year or more before any income is realized. Sometimes how you choose a commercial real estate brokerage can make all of the difference. Learn what to consider in the article at the link.
These categories are discussing the sale of "real property", the land and/or buildings. Though business owners frequently sell their business entity together with the real estate, the valuation of the business enterprise itself is not treated in this discussion.
Trends in commercial real estate usually follow those in residential housing and that influences commercial real estate lending. That's because shopping centers, office buildings and hotels are usually built to support expansion in residential real estate. It takes longer to get the financing, to build them, and to lease out the space.
As you finalize the process of negotiating your commercial lease, you will be handed a commercial lease document. Here are the common sections of commercial leases, and a brief explanation of these sections.
Finding a landlord and tenant match in commercial real estate requires a commercial real estate lease type that benefits both. The needs of the landlord are income from rent and the control of costs to assure a profit. The tenant wants to peg their rental costs as closely as possible also. Using the right type of lease, they can both satisfy their needs with a bit of negotiation at times.
Though there are common activities when comparing residential and commercial real estate, the differences are significant, and making a living practicing commercial real estate is generally much more demanding than in the residential markets.
Commercial property owners often need mortgages to construct buildings. Once the buildings are constructed, owners sometimes need financing to keep their buildings fully leased and in good condition. That's why banks, private lenders, insurance companies, pension funds and even the U.S. Small Business Administration offer commercial real estate loans that can bring deals to fruition, create business partners and even help owners avoid foreclosure.
Networking events have been part of the business and social scene for as long as anyone can remember. For many people, they make a trip to the dentist seem fun. For others, networking events are enjoyable, but because of who they have to spend time with, they wish they had scheduled a visit to the dentist instead.
It's becoming increasingly apparent that social media is here to stay, at least for the foreseeable future. Small business owners who use social networking sites effectively are able to promote their businesses in powerful ways.  One of the best ways to use social media for business is with a Facebook business page.
Hope these articles help you to make decisions about commercial real estate as a niche.