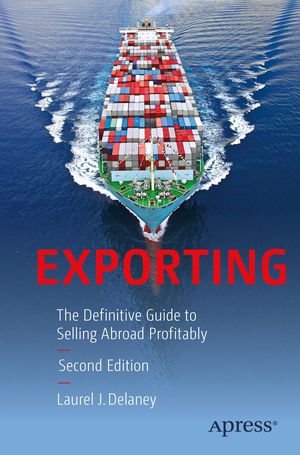 Experience
Education
Laurel holds a Bachelor of Arts degree in Advertising from Columbia College Chicago and a Master in Business Administration from Lake Forest Graduate School of Management. She has served as an adjunct professor of M.B.A. International Marketing at Loyola University Chicago.
Laurel Delaney
This brave new global economy of ours offers unlimited import/export opportunities for entrepreneurs, small businesses, executives, consultants, brokers and traders alike. International trade increases sales and profits, enhances a company's prestige, creates jobs and offers a valuable way to level seasonal fluctuations.
My passion for going global goes back to 1985 when I first started my business. Since then, I have devoted more than 60,000 hours of work in the area -- from consulting to writing to teaching. 
The goal of my work is to provide relevant and practical information to help you succeed in the import/export industry. I hope it inspires you to realize the world is your market.
Further, I'm interested in hearing your comments on specific articles and resources you read about here, as well as your thoughts or feedback in general.
Feel free to email me at ldelaney@globetrade.com. And while I may not be able to personally respond to every message, I will do my best to incorporate your thoughts into future content. I look forward to hearing from you! Thank you for visiting.
P.S.  Be sure to check out the 2nd edition of my 5-star book (2016): Exporting: The Definitive Guide to Selling Abroad Profitably!