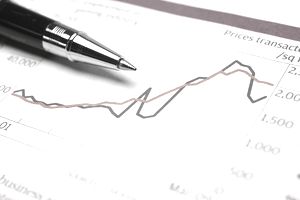 Once the S-Corporation's Form 1120S is prepared, you are ready to begin preparing Schedule K-1 for each shareholder.
Schedule K-1 of Form 1120S is used to report each shareholder's pro-rated share of net income or loss from an S-Corporation, along with various separately stated income and deduction items. Schedule K-1 can also be used to summarize a shareholder's beginning and ending stock basis for the year.
Here's the minimum you need to prepare the Schedule K-1:
a completed 1120S tax return for the S-Corporation,
a complete transaction history and summary statement of each shareholder's capital accounts,
tax software that prepares 1120S tax returns.
complete information about each shareholder: name, address, and SSN.
S-Corporation Shareholder Allocations
If shareholders have owned their S-Corporation stock during the entire tax year, then stock basis will determine their pro-rated share of income and expenses. If stocks have been bought, sold, or transferred during the year, then income and expenses need to be pro-rated first on a per-day basis, and secondly on a per-share basis. If a shareholder has terminated her entire equity position in the S-Corporation, then the S-Corporation may choose to allocate income and expense items according to the company's books and records instead of using the per-day method.
Reporting Net Profit or Loss
The S-Corporation nets non-separately stated income and expenses, and reports the net income or loss to shareholders. The profit or loss is allocated in strict proportion to the shareholder's percentage of ownership in the S-Corporation.
Separately Stated Items Reported on Schedule K-1
The S-Corporation must report certain income and expenses separately from the net profit or loss amount. These income and expense items retain their tax characteristics when passed-through to the shareholder, and are subject to the limits and tax rates on each shareholder's personal Form 1040.
Separately stated items are the following:
Section 1231 gains and losses,
Net short-term capital gains and losses,
Net long-term capital gains and losses,
Dividends eligible for the dividends received deduction (if a shareholder is a C-Corporation),
Charitable contributions,
Taxes paid to a foreign country,
Tax-exempt interest and related expenses,
Investment income and expenses,
Amounts previously deducted, such as bad debts,
Real estate income and expenses,
Section 179 deductions,
Tax credits, and
Non-deductible expenses, such as 50% of meals and entertainment expenses.
Separately stated items are allocated in strict proportion to each shareholder's percentage of ownership in the S-Corporation.
Deadline for Sending Schedule K-1
S-Corporations are required to issue a Schedule K-1 to shareholders by March 15th (the deadline for Form 1120S), or by the extended deadline (September 15th).