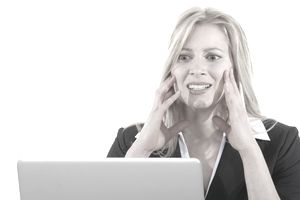 What is IRS Form 941? 
IRS Form 941 is the Employer's Quarterly Federal Tax Return. Form 941 must be filed each quarter by employers, reporting on income taxes withheld from employee pay, FICA taxes (Social Security and Medicare taxes) withheld from employees, and FICA taxes payable by the employer. Form 941 is not a payment form; it documents three things: 
1. The total amounts withheld from employee pay for both FICA taxes and federal income taxes for the previous quarter, 
2. The amounts payable by the employer for its share of FICA taxes, and 
3. The amounts already deposited for these payroll taxes from the previous quarter. 
Form 941 must be submitted to the IRS within 30 days after the end of each quarter. 
Errors in Completing Form 941
The most common type of error made when completing Form 941 is to enter the wrong amount in one of the boxes. According to the IRS these errors may be in any one of the items on this list, which includes: 
Income tax withheld from wages, tips, and other compensation;

Taxable social security wages;

Taxable social security tips;

Taxable Medicare wages and tips;

Taxable wages and tips subject to Additional Medicare Tax withholding; and​

Credits for COBRA premium assistance payments (for extension of health care plans for terminated employees)
Errors in these amounts can lead to reporting and paying too much (over-reporting) or reporting and paying too little (under-reporting) to the IRS.
 You may choose (a) an adjustment, if you under-reported, or if you under-reported and over-reported, or (b) a claim, if you over-reported. You may not use an adjustment and a claim on the same form; you must use separate 941 forms. 
When to File Form 941
As noted above, Form 941 is due quarterly, at the end of the month after the end of each quarter of the year: 
Form 941 is due on a quarterly basis, at the end of the month following the end of the quarter, on the following schedule:
For example, for the first quarter of the year, ending March 31, submit by April 30
For the second quarter, ending June 30, submit by July 31
For the third quarter, ending September 30, submit by October 31
For the fourth quarter, ending December 31, submit by January 31, 2016.
If the due date is a weekend or holiday, the due date is the next business day. 
How to Correct Errors on Form 941
The IRS requires businesses to report Form 941 errors on Form 941X - Adjusted Employer's Quarterly Federal Tax Return or Claim for Refund. Form 941X relates line-by-line with Form 941, the Employer's Quarterly Federal Tax Return.
Form 941X is a stand-alone form that relates line-by-line with the employment tax return it is correcting. You can file Form 941X at any time when you discover an error, rather than having to wait to file it at the end of the quarter with the next employment tax return.
Form 941X Overview
Form 941X has five sections. 
Section 1 asks if this form is for an adjusted return or for a claim. (You can't check both.)
Section 2 has some questions to find out what you did, what you didn't do, and more details about why you are filing this form.
Section 3 copies the original 941 form and asks you to correct the sections that were done incorrectly. Be sure to check your math as you complete this section. 
Section 4 asks for a detailed explanation of why you are making these corrections. 
Section 5 requires your signature, and the signature of a paid preparer, if you used one. 
Some Notes on Completing Form 941X
You may use the form for one quarter only. If you are reporting more than one quarter, you must use a separate form for each quarter.
The process differs if you file less than 90 days from the expiration of the period of limitations on credit or refund for Form 941, or more than 90 days from this date. Read the Instructions (included with the form) for more information.
If your error affected employee withholding, you must obtain written consent from each affected employee. You will have to certify: "I have a written statement from each employee stating that he or she has not claimed (or the claim was rejected) and will not claim a refund or credit for the over-collection." If you cannot find all employees or you cannot get written consent from each employee, you can only make changes in the employer portion.
Part 3 of the 941x form follows the outline of Form 941. For each item, you will need to include the total corrected amount, the previously reported amount, and the difference.
You must include a detailed explanation of how you determined your corrections.