Introduction to Current Good Manufacturing Practices (cGMP)
Regulated By the FDA, cGMPs are Essential to Business Sucess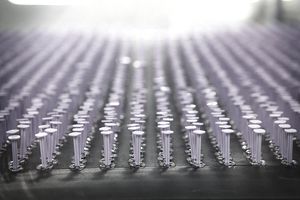 In the United States, Current Good Manufacturing Practices (cGMP) are the Food and Drug Administration's (FDA) formal regulations regarding the design, monitoring, control, and maintenance of manufacturing processes and facilities. The word "current" was added to signal to companies that they needed to remain up to date with the latest technologies, not rely on what was a good practice ten years ago.
cGMPs are followed by pharmaceutical and biotechnology companies to ensure that their items are manufactured to specific requirements including identity, strength, quality, and purity. Good Manufacturing Practices are regulated by the Food and Drug Administration (FDA).
There are a number of federal regulations that relate to cGMP which, if not followed, can lead to criminal penalties. There are two specific regulations that relate to pharmaceutical manufacturers, one for biological products, and a regulation that regulates electronic records and electronic signatures.
In an excess of caution, some companies have opted to adopt practices, procedures and risk management systems that go above and beyond the cGMP regulations. 
Code of Federal Regulations (CFR)
The Code of Federal Regulations (CFR) is a codification of the general and permanent rules of the federal government. The CFR contains the complete and official text of the regulations that are enforced by federal agencies.
The CFR is divided into 50 titles that represent broad areas subject to Federal regulations. Each title is divided into chapters that are assigned to various agencies issuing regulations pertaining to that broad subject area. Each chapter is divided into parts covering specific regulatory areas. Each part or subpart is then divided into sections -- the basic unit of the CFR.
Sometimes sections are subdivided further into paragraphs or subsections. Citations pertaining to specific information in the CFR will usually be provided at the section level.
CGMP and the Pharmaceutical Industry
The CFR's that relate to cGMP in the pharmaceutical and biotechnology companies are:
21 CFR Part 210 - Current Good Manufacturing Practice in Manufacturing, Processing, Packing, or Holding of Drugs; General Part
21 CFR Part 211 - Current Good Manufacturing Practice for Finished Pharmaceuticals
21 CFR Part 600 - Biological Products: General
21 CFR Part 11 - Electronic Records; Electronic Signatures
In general, 21 CFR Part 210 governs cGMP for the manufacturing, processing, packaging, or holding of drugs. Part 210 includes the definitions that are used in the regulations such as batch, lot, etc.
The 21 CFR Part 211 is for cGMP for finished pharmaceuticals. For example, a liquid medication leaching through a plastic container would be covered by Part 210, but a pill breaking apart after it ships would likely be covered by Part 211.
21 CFR Part 600 is related to Biological Products and contains key definitions, establishment standards, establishment inspection requirements and adverse experience reporting requirements.
21 CFR Part 11 contains the guidelines on electronic records and electronic signatures. Part 11 defines the criteria under which electronic records and electronic signatures are considered to be trustworthy, reliable and equivalent to paper records. Part 11 also applies to submissions made to the FDA in electronic format.