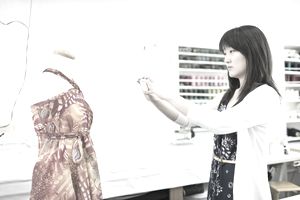 The only thing between eBay sellers and buyers is a computer screen. Buyers can't touch, handle, examine, smell, or inspect items for sale. They must rely on photos and words to accurately describe the items before they make a purchase. Unfortunately, far too many buyers don't read the listing - they glance at the photos before clicking the "Buy Now" button. Since eBay is such a visual platform, it is imperative that sellers take necessary steps to represent their items accurately and completely.
Here are a few suggestions directly from eBay for taking outstanding photos that will help sell your item.
Avoid Using Stock Photos
It is against eBay policy to use stock photos without the express written permission of the owner. In other words, if you are selling a pair of Birkenstock sandals, using a photo from Google Images or Zappos is not permitted. Manufacturers are unlikely to give any eBay seller the use of their images unless the seller has an exclusive selling agreement or the item is in a drop ship catalog. Furthermore, stock photos do not show the actual condition of the item each individual seller is offering, especially for used items. Always take your own photos so that the buyer sees exactly what he is getting.  Read the eBay Images and Text Policy here.
Take Photos in Natural Daylight
Photos usually come out better when taken in natural sunlight. Avoid using harsh flashes if necessary.
It may be a good idea to photograph items outside if weather permits. Most sellers find a good spot inside near a window or glass door where natural daylight comes in for several hours a day. Flash photography can alter the color of items, create glare, or reflections. Try to come up with a way to take photos with natural sunlight if at all possible.
If this is not possible, try making a simple and inexpensive light box or light tent.
Use a Solid Background 
There is nothing more distracting than a busy or messy background. Use a plain white or black background when taking photos. Sloppy photos snapped of items on unmade beds, on messy kitchen countertops, or even worse, on stained carpet, will not help sell your items. Take the time to set up a photo area and use a solid background when taking pictures. Your items will be much more appealing and your sell-through rate will improve. 
Prep Used Items Before Photographing
While some vintage and antique items sell better with a patina, take some time to clean up used items before photographing. Thrift stores routinely write on items with a permanent marker or grease pencil. An easy Google search will reveal many ways to clean these marks from various surfaces, such as this guide to removing permanent marker from anything.
Wipe the dust off of hard goods with a damp cloth. Rinse mud from the bottom of shoes with warm soapy water. Any machine washable clothing should be washed before listing. Use Goo-Gone to remove price stickers from hard goods like picture frames, mirrors, or ceramic items.
Don't expect the customer to be able to visualize a clean item - help them out by cleaning it before you photograph it.
Crop Photos Closely, Edge to Edge
Cropping photos tightly makes them easier to view on mobile devices. eBay estimates 40% of all sales are made on a mobile device. If photos aren't viewable, many shoppers will simply click away and move on to a listing with better photos. Don't get passed over because your photos aren't zoomed in close enough. 
Avoid Using Props or Accessories
Ebay is not Etsy or the Bed Bath and Beyond catalog. Adding extra props for artistic flair can confuse buyers. Photos should only include the item(s) for sale. If you are selling a dress and showing it on a mannequin, do not accessorize and add a necklace, scarf, or belt. The buyer may assume the accessories are included.
If the buyer opens an item not as described case because the accessories aren't included, and the seller has shown them in the listing, the buyer will win the case. According to the eBay Guarantee, sellers cannot misrepresent the item in photos. 
Photos can make or break the sale. Most eBay sellers these days use a mobile phone to take photos, and that's fine because smartphones have great photo capabilities. Just make sure you use human common sense along with your smartphone.
Updated on July 27, 2016, by Suzanne A. Wells.