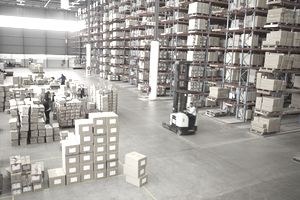 How do you find a good importing wholesaler for your product line overseas? Once you've identified a likely prospect, how do you determine if they are a reputable outfit and a good fit for your needs?
Here's our solution: A distributor is a "middleman" who buys products from you, then warehouses, distributes and resells them to his customers. He also takes care of after-sales service. In some countries, for example, in Japan, distributors are referred to as wholesalers.
Here's a short list to find a good distributor overseas:
The U.S. Export Assistance Center (EAC) is staffed by professionals from the SBA, the U.S. Department of Commerce, the U.S. Export-Import Bank and other public and private organizations. They can provide the help you need to find reputable distributors and to compete in today's global marketplace.
Trade Leads Database contains pre-screened, time-sensitive leads and government tenders gathered through U.S. Commercial Service offices around the world. You can search leads and receive notification when new leads are posted.
Platinum Key Service allows U.S. companies to take advantage of longer-term, sustained and customized U.S. Commercial Service assistance on a range of issues. The service can include a range of issues including, but not limited to, identifying markets, launching products or developing major project opportunities. Ongoing service is available for six months, one year, or a specified time frame based on the mutually agreed-upon scope of work.
The Gold Key Matching Service Program is for a small company with a bigger budget. It is one of the most efficient ways for a small businessperson to meet with pre-screened potential cross-border business associates, whether you are seeking an agent, a distributor or a joint-venture partner.
The International Buyer Program recruits thousands of qualified foreign buyers, sales representatives, and business partners to U.S. trade shows each year, giving exhibitors an excellent opportunity to expand business globally.
International Partner Search will put their trade specialists located in over 80 countries to work finding you the most suitable strategic partners. All you do is provide marketing material, and company background information and they do the work!
Certified Trade Missions are overseas events that are planned, organized, recruited, and led by private and public sector export-oriented groups outside of the U.S. Department of Commerce. They are designed for beginner and veteran exporters to establish sales and set up representation abroad at a low cost. CTMs typically bring representatives of U.S. companies into contact with potential agents, distributors, joint venture partners, licensees, local businesses, and government contacts.
Once you have found a distributor, how do you pre-qualify them to insure that they are a reputable organization? Try this simple five-step approach:
 International Risk and Payment Review.  A D&B service that provides an in-depth analysis of political, commercial and economic risk covering over 132 countries.
 International Million Dollar Database on the Internet (IMDDI).  Provides a flexible gateway to a database of 1.6 million international business records from outside the U.S. and Canada.
U.S. Embassies. Contact the U.S. Embassy in the country in which you hope to do business and run your prospective customer's name by them, just in case they know anything. You'd be surprised at how willing they are to help.
Experian International Business Credit Reports. Provides global information on a wide range of businesses from over 225 countries. The suite offering consists of three products: The United Kingdom Risk Report, the European Company Report and the International Developed Report. Pricing varies based on the complexity of the inquiry and the country.
International Company Profile (ICP). Provides international credit status reports, company profiles and business information on companies all over the world especially in the emerging markets. Pricing varies based on the region and delivery time but generally starts around U.S. $75.
Once you've qualified several prospective distributors, I recommend that you meet with each one and decide which comes closest to sharing your views on market penetration. Then you're ready to talk international business. Congratulations!