How to Write the Sustainability Section of Your Grant Proposal
The Sequel to Your Proposal's Story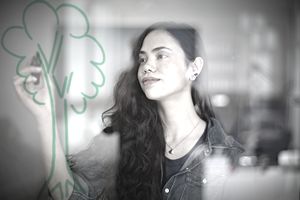 No funders like to think that their grant will only fund a project for a short time. They look for the long-term winner, not a temporary investment.
Before investing in your project, your funder, whether a foundation, corporation or government agency, want to know how you plan to support your project in the future. They also want to know that your charity is financially healthy and sustainable over the long term
Cheryl A. Clarke, the author of the very useful, Storytelling for Grantseekers, suggests that you think of the sustainability part of your grant (or its future funding plan) as the sequel to the story you told throughout your proposal. How will that story continue?
Make sure that your future funding section gives a substantial and specific blueprint for raising the money to continue operating your programs and serving your clients and community.
Clarke offers a menu of funding strategies that a nonprofit can draw on to prepare a future funding plan, including:
Fee for service. Can you charge clients a fee for the services provided? This can be a flat fee or a sliding fee based on individual income.
Entrepreneurial business ventures. Consider revenue from thrift shops, retail stores, coffee stands, the sale of greeting cards, or other merchandise.
Membership program or annual fund campaign. Is there a way to create a membership program that charges dues? Or an annual fund campaign to reach donors interested in this kind of charitable program?
Major-gifts program. Can you identify, cultivate, and solicit donors that have the potential to make significant gifts?
New donor acquisition program. Consider starting a direct-mail campaign to add new donors and thus increase your income.
A healthy online giving program that includes monthly giving.
Any of these, or others you might think of, may be effective strategies for raising funds to cover your agency's activities. In your grant proposal, describe in detail which strategies you will use. Include information about hiring additional staff or independent contractors if that is part of your plan.
By the time your proposal has been read, the funder may care deeply about your clients and the service you propose to offer. Don't pull the rug out at the end. Provide reassurance that this program will go on, and that your nonprofit can remain healthy.
Sample Sustainability Section
Future Funding for Philanthropy by Design
In the past year, Philanthropy by Design (PBD) has approached several new grantmakers for support, and we are pleased to report that PBD has received grants from the San Francisco Foundation (for technical assistance and capacity building), the True North Foundation, the van Loben Sels Foundation, and GATX Capital Corporation.
With support from the San Francisco Foundation, PBD was able to hire a fundraising consultant who is working with our board of directors to develop and implement a strategic fundraising plan that will incorporate an expanded annual giving program. Building a larger individual donor base will complement PBD's successful grant seeking program and help ensure our financial future. PBD currently has five grant proposals pending, requesting a total of $50,000.
*Sample reprinted with permission from Storytelling for Grantseekers, Second Edition, Cheryl A.
Clarke, Jossey-Bass, 2009
Resources:
Storytelling for Grantseekers, Second Edition, Cheryl A. Clarke, Jossey-Bass, 2009.  Buy from Amazon
Grant Writing for Dummies, 6th Edition, Beverly A. Browning, Wiley, 2016. Buy from Amazon
Winning Grants, Step by Step, 4th Edition, Mim Carlson and Tori O'Neal-McElrath, Jossey-Bass, 2013. Buy from Amazon
Back to How to Write a Grant Proposal.