How to Write a Volunteer Application That Works
Basics of a Volunteer Application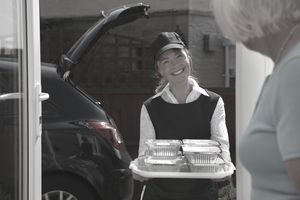 Nonprofit organizations do need to be careful about who volunteers for them.
There are many horror stories about inadequately vetted volunteers causing harm to a nonprofit's clients, especially when there are at-risk populations such as children or the elderly involved.
A complete volunteer application form should be one of the first steps in your volunteer recruitment process.
Your organization could be held responsible for illegal acts of volunteers unless there are adequate safeguards and paperwork, not to mention lawsuits from clients that claim abuse.
Umbrella insurance policies usually protect nonprofits, but only if organizations properly vet and document volunteer workers.
It is tough sometimes to put volunteers who only want to help through the hassle of background checks and application forms, but this is an issue that should not be neglected.
Neither should you use an application as your only screening tool. Be sure to follow up with an interview that may identify both negative and positive attributes of your potential volunteers. You would never hire a staff member without a thorough interview. Likewise, interviewing your potential volunteers not only helps you place them in an appropriate position, but also provides valuable clues about their backgrounds and characters.
Nonprofits should check with legal counsel about necessary safeguards and to help draft or approve its volunteer application forms.
Those forms vary from organization to organization but typically have the following components.
Contact information, including an email address
Birth Date and social security number (necessary for background checks or credit checks)
Emergency contact; relationship of the contact, address and phone #
Previous work or volunteer experience
Highest education level reached
Language/s spoken
Physical limitations
Current Employer
Other organizations where applicant has volunteered
Description of training or experience that may be pertinent to the volunteer position desired.
Statement of and description of prior criminal convictions or offenses
Certifications such as First Aid and CPR with dates of certification and expiration dates.
Valid driver's license #
References: One or more personal references with contact information; and one or more professional or work-related references with supervisor's name and contact information
Skills checklist (list skills needed in organization's volunteer positions such as computer, tutoring, clerical skills, phone calling, teaching, supervision, etc.
Preferred volunteer areas (list regular volunteer jobs that applicant can check if interested)
Reason for volunteering
How did you hear about us?
Hours and days available for volunteer work
Include any disclaimers from the organization. For instance, you could include a fair and equal opportunity statement and a list of requirements for volunteers such as reference check, interview, trial period, and required training.
Signature of applicant and date of signature
Some nonprofits make their volunteer applications available online.
Sometimes they can be submitted online or printed out for the volunteer to mail in.
For an example of a very thorough application, see this one from Johns Hopkins Hospital. It is a PDF that is part of the hospital's online volunteer page.
All information about how to become a volunteer and the benefits for volunteers can be quickly set up on your website. The Johns Hopkins example includes all the requirements and all the forms required. Consider such a page as part of your volunteer recruitment effort.
After the application process, you should have position descriptions for your essential volunteer jobs. Here is a guide to writing a job description.