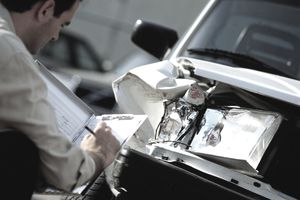 Do you know how to file a business insurance claim? Your company may enjoy many claim-free years and then a loss suddenly occurs. How will you respond? Do you know how to avoid claim filing mistakes? Managing business insurance claims involves three steps: planning, reporting and following up.
Planning
Planning is a critical part of risk management. Business owners should have a disaster plan in place.
Employees should be trained how to report a claim properly. Here are some tips that can help with planning:
Cameras Digital cameras provide a record of an event. A picture or video can help substantiate the facts in your written claim. Consider placing a digital camera in each of your company's vehicles. You should also consider providing cameras to clerks, managers, and foreman in your shipping and receiving department. Instruct your employees on how and when to use them. Surveillance cameras placed in building entrances, exits, and parking areas can document acts committed by vandals or thieves. Choose cameras that retain digital records for at least thirty days.
Uniform Written Reporting Forms Use uniform documents for reporting accidents or major incidents. You can obtain standard forms from your agent or insurer. Make these forms available to your employees and instruct them how to use them.
Mock Drills Test your disaster plan by staging mock disaster drills.
Regulatory Compliance Be sure your disaster plan complies with safety regulations imposed by state or federal agencies, including OSHA.
Reporting
As a general rule, you must notify your insurer of any accidents or claims as soon as practicable (as soon as possible) in order to qualify for coverage under a commercial insurance policy.
Thus, you should report incidents such as fires, auto accidents, thefts, weather damage, and third-party injuries to your insurer immediately.
Contact Competent Legal Counsel Consider hiring a lawyer knowledgeable in insurance to prepare a claims package to present to your insurer. A lawyer with insurance experience may be able to facilitate the claims process. An attorney can assist you in disputes with your insurer.
Contact Competent Accounting Assistance Consider retaining a forensic accountant if you are filing a business income claim. An accountant can prepare the documents you need to file your claim.
Following Up
Once you have reported a loss to your insurer, be sure to follow up regularly with the adjuster assigned to your claim. The adjuster should keep you informed as your claim progresses. If weeks go by with no word from your adjuster, ask him or her for a status report. Mark your calendar to contact the adjuster on specific dates, and stick to your schedule.
Be polite but assertive when dealing with your adjuster. If you aren't satisfied with the adjuster's response, ask your agent or broker for assistance. He or she should take an active role in resolving your claim. 
Article edited by Marianne Bonner