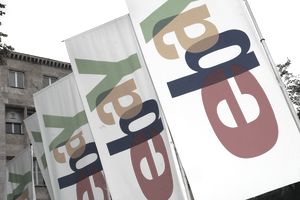 eBay is best known as a marketplace to purchase collectible items, gently used items, and even vintage items.  However, 80% of the merchandise on eBay is new. Many eBay sellers spend a good portion of their time searching for items to sell, but ironically, one of the best places to find items to sell on eBay is on eBay itself. Discover how to use eBay to either purchase inventory to sell, or to sell bulk lots of inventory.
Sources of Wholesale and Bulk Lots
Wholesale lots come from a variety of sources including liquidators, manufacturers, retail stores, estate auctions, and other eBay sellers. Be careful purchasing lots labeled with the keywords ​liquidator or liquidation, as these items may be damaged or in inferior condition. Sometimes items are liquidated from businesses due to a court order or because the business failed. If the seller (the liquidator) is in a hurry to sell off their assets to pay off debt, the items may not be in pristine condition or may be damaged. Always read the description carefully, study the photos, and read the return policy. You don't want to get stuck with a bunch of junk you can't resell.
Pay Attention to the Composition of a Bulk Lot
Some wholesale lots are technically wholesaling listed by manufacturers or suppliers, and some are bulk lots of items put together by eBay sellers.
For example, a mom may create a lot of 100 pieces of baby clothing with a variety of styles, sizes, and brands. Unfortunately, eBay does not monitor the keywords of wholesale lots to verify that the lots are indeed actual wholesale. Many sellers are not educated in using this word and do not understand it may be misleading to use the word wholesale.
The correct title in this situation would be clothing lot or bulk lot. If you are shopping for lots of inventory to resell, make sure you are aware of the misuse of the word wholesale on eBay. Always contact the seller though eBay messaging with any questions about the origin of the items in the lot or to confirm if the items are actually wholesale.
Wholesale Lots Categories
eBay used to have one category for all wholesale lots. Over the years, the category structure has evolved to a wholesale lot category as a subcategory under clothing, jewelry, crafts, supplies, etc. For example, to find wholesale jewelry lots to sell, navigate to the Jewelry and Watches category, the choose the wholesale lots subcategory.  This subcategory shows over 75,000 items for sale ranging in price from 99 cent auctions to a $45,000 Harry Winston diamond watch.
Another category packed with wholesale lots is the craft category, which shows over 50,000 listings for bulk lots of craft supplies. 
The clothing, shoes and accessories category also shows over 50,000 items in the wholesale lot subcategory.
The Health and Beauty category shows over 10,000 items in the wholesale lot subcategory.
Consider Buying Lots to Part Out
For sellers with challenges obtaining inventory to sell, buying lots on eBay can be a great way to procure inventory.
Many eBay sellers fell into an eBay selling career or hobby because an illness, disability, or care-giving situation prevents them from holding a traditional job outside the home. eBay provides the flexibility and freedom to make money on their own schedule on days they feel well enough to work. For those with physical challenges or who live in areas where inventory is unavailable or priced too high to sell for profit, buying lots on eBay is the perfect solution. Also known as virtual picking, purchasing low-hanging fruit on eBay to resell is a viable strategy. Bulk lots of inventory, junk drawer lots, and estate sale leftovers can be easily purchased, parted out, and the individual pieces or parts resold at good profit. Estate sale buy-out companies often don't have the time to sell each item individually, while other sellers who are homebound or disabled have the time and motivation to sort through the lots and part them out.
eBay can be a great source of inventory for a variety of different situations. Whether you are a seller who needs inventory to sell, or an eBay seller who wants to get out of the business, check eBay for wholesale lots. If buying for resale, check the auction-style listings and try to get the lot at the cheapest price. 
Updated on July 25, 2016, by Suzanne A. Wells.