How Do I Register to Collect Sales Tax in My State?
Getting a Seller's Permit in Your State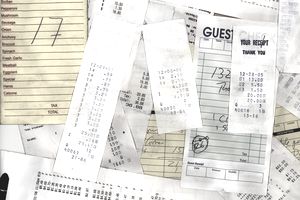 Do I Have to Deal with Sales Tax in My Business?
Sales taxes are imposed on most products and many services sold by businesses. Sales taxes vary by state, in terms of 
Types of products subject to sales tax,
Types of services subject to sales tax, and
Whether sales tax is imposed on online transactions.
 As you start your business, and add products and services, you will need to check with your state's department of revenue or taxing authority to determine whether your business must handle sales taxes.
When you have determined that your products or services are subject to sales taxes, in order to sell these taxable products and services in your state, you must register as a seller with your state's sales taxing agency ( or other name). While the specific requirements vary by state, this article will give you the basics you need in order to complete the registration.
Getting a Seller's Permit
Most states allow you to file your application for a seller's permit (or other sales tax registration) and pay online. Go to the website of your State Department of Revenue (or other designation) to find the online link.
Here are some common questions you will be asked and information you will need to provide to complete the sales tax registration in your state:
Your business name and any previous business entity, if you bought your business from someone else
Your Employer ID Number (federal business tax ID)
Calendar quarters your business operates, if your business is seasonal
The legal form of your business and the date it was established
The starting date for collecting sales tax in your state
The type of products or services to be sold
The amount of sales tax you estimate you will collect (your filing frequency is based on this amount)
If you have more than one location, whether you will be filing consolidated returns
You may also be required to submit documents for verification purposes:
Your social security number (corporate officers excluded)
A photocopy of your driver license
The name and location of a bank where you have an account
Names of suppliers
Name of person maintaining your account
Names and address of a personal reference.
Some states charge a fee for seller's registration; others do not. The questions above appear to be common; your state may ask additional questions.
After You Have Registered to Collect Sales Taxes
After you have registered, you will need to set up accounting procedures to collect the sales taxes on transactions, including online transactions, if applicable. Then you will need to make sure you set up the periodic reports and payments for sales taxes. 
You can read more about how to collect, report, and pay sales taxes, remembering that the process will be slightly different for each state. 
Back to Answers to Common Questions about Sales Taxes