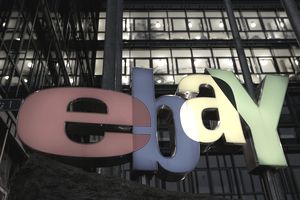 Once upon a time, eBay offered email addresses, live chat, telephone, and webmail support. As many have noticed, those days seem to be long gone. eBay has become difficult to contact immediately and directly, changing phone numbers and discontinuing email addresses regularly, all making it harder to reach a real eBay representative.
Is It Still Possible to Contact eBay Directly?
Yes and no. Unfortunately, eBay has become something of a customer service nightmare for most people, as is evidenced by the results of any search for "contact eBay," "call eBay," "chat with eBay," or similar phrases.
Articles, blog posts, and websites offering contact information all give different answers, and most of them are wrong.
This demonstrates the degree to which eBay has continued to shift the customer service goal posts over the last several years. As soon as any one method for contacting eBay actually begins to be used by eBay customers, eBay closes that avenue (presumably because they don't want to deal with the volume) and quietly opens another one that no-one knows about yet. Wash, rinse, repeat.
Contact Methods That Have Disappeared
What is clear is that some of the "classic" ways to contact eBay that were gradually buried deeper and deeper in the eBay pages have now been discontinued on the main U.S. (eBay.com) site:
Live chat: Gone. eBay's live chat system launched with prominent placement on every eBay page. Then links to it were buried in help pages. Then all references were removed, but one link for live chat continued to circulate. Officially, eBay's live chat is long defunct.
Direct email: Gone. Even longer gone are the days when you could email eBay directly from your email account using convenient addresses like "safeharbor@ebay.com" to get a real human response. Don't even try.
Unity across international sites: Gone. Some international sites still have these links or options; some don't. Though eBay handles most of the international customer support in the same facilities as U.S. support, agents helping international users will generally indicate that they don't have access to U.S. accounts in their system.
Automated Help Options
The interactive web system is the one recommended by eBay. To use it, click the "Customer Support" link at the top of any eBay page. Clicking will deliver you to the online customer support page, where you can select the "Contact eBay" tab and access an automated tool that triages customer inquiries and provides links to other tools or limited contact information based on the information that the customer provides.
Clearly, eBay has attempted to make it more and more difficult to quickly reach them, seeking to force buyers and sellers to rely more and more on self-help and their automated system—an automated system that is naturally unable to provide specific and immediate help. You can, however, still reach a person at eBay if you're patient and willing to be a bit flexible about the method of contact.
Tips for Trying to Reach eBay Directly
There are basically two realistic alternatives remaining to try to reach eBay directly:
By email through a web form (in rare cases). To email eBay customer support directly, try this eBay web form. It will ask you to sign in (and may give you an error if you are already signed in when you open the tool, so you may have to sign out before doing so, then sign in again on the way into the tool), and will then offer you a web form that reaches an email box inside eBay's customer support department. Unfortunately, eBay has begun to ignore or provide canned responses pointing to their automated tools in response to an email sent this way, so your chances of getting help by email dwindle every day. It's not clear how long this form will remain live.
By telephone. If you're not a fan of telephone customer support, you may just have to grit your teeth and place a call nonetheless when trying to reach eBay. Though live chat links and email links used to be scattered through the automated system, now all options either point to other tools or to a link that provides an eBay telephone number and pin. Use these and you'll be able to talk to a human about your issue.
If the automated system doesn't give you a "Call Us" link for the issue you've selected, just re-visit the Contact eBay tool and select another issue at random; most of them now lead to a "Call Us" link. Though there's no guarantee that eBay agents will be so helpful as to actually address your issue if you've called about a different issue than the one they were expecting, at least you'll get the satisfaction of sharing your frustration (or anger) with a live human being.
Do a Google search and you'll find lots of numbers scattered around the web for eBay. A few of them are good; most of them have been changed. Trying them one-by-one and site-by-site is a good way to waste an afternoon and a lot of phone minutes—and you might still not get anyone.
Alternatives to Contacting eBay
For many issues, contacting eBay directly may not be the most helpful tack anyway. Though eBay is doing its best to leave the eBay community behind, the eBay community remains a strong one and in many cases, you're more likely to get useful answers by asking:
eBay discussion boards. If your question is category-specific or region-specific, you'll probably get reasonable help or answers from people that tend to know more than eBay's own customer service representatives by posting on eBay's discussion boards.
eBay Answer Center. This goes double for eBay's Answer Center, which is basically eBay's shadow customer service system, powered by the eBay community and by a few eBay staffers that pop in and post every now and then. The Answer Center is easy to use and many, many times more helpful in many cases than eBay customer service.
eBay and PayPal Contacts for the Determined
Though the try-all-the-phone-numbers-you-find method of contacting eBay is the long, arduous way to go, one of the longest lists of contact information for eBay is to be found at The Consumerist. Though the information there was posted several years ago and is solely the responsibility of The Consumerist, there are at least enough options here to keep you dialing (rather than Google searching) for a few hours.