How to Find Your Ideal Volunteer Opportunity Right Online
These Matching Services Make It Easy to Volunteer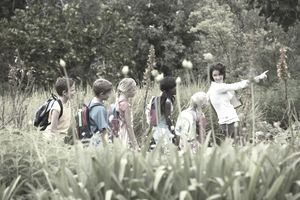 It has never been easier to volunteer, and it seems to be more popular than ever as people of all ages and abilities look for ways to improve their communities.
Just use this guide to finding volunteer opportunities online, and you're bound to come up with some great ideas and contacts.
Besides the online volunteer resources listed on this page, there are volunteer centers in states and cities. Looking locally might turn up the fullest list of volunteer opportunities right in your backyard.
Visit the Points of Light website for a list of HandsOn Volunteer Action Centers. They are everywhere.
Before you commit to your volunteer gig, though, check out these tips for picking just the right volunteer spot and getting the most out of it. Volunteer experience is highly valued by employers too, so document your experience and add it to your resume and your social networks such as LinkedIn and Facebook.
General Online Volunteer Matching Sites
U.S. Government-Sponsored Volunteer Programs
Serve.gov (Portal for the Corporation for National and Community Service and its campaign, 'United We Serve,' to get Americans to volunteer and engage in national service.)
Peace Corps (Not just for recent college grads. The "new" Peace Corps welcomes all adults, including retirees and seniors. Also, there are short-term opportunities in addition to the traditional two-year commitment)
International Volunteer Opportunities
Many international volunteer opportunities require you to pay for the experience. And that may be acceptable. Find out why and how to combine volunteerism and travel.  
Volunteer Opportunities for Students and Youth
Volunteer Opportunities for Professionals and Executives
Volunteer Opportunities for Older Adults and Retirees
Many of the volunteer programs on this page welcome older Americans. Here are a few specifically designed for that group.
Virtual and Micro-volunteering
Some of the organizations listed above provide ways to volunteer virtually through your mobile devices or computer. Many virtual volunteer opportunities are also "micro" in that they are tasks that you can do in just slivers of the time you have available.
Here are some sites with a focus on virtual volunteering or that have the ability to search for virtual opportunities.
Besides searching volunteer portals for ways to volunteer virtually, check out the numerous sites for people with specific interests.  For instance,
Amateur historians can collaborate with the Smithsonian to help make historical documents accessible.
Birdwatchers can help track bird populations and migration patterns with eBird. 
Weekend astronomers can contribute to mapping the skies at Zooniverse.
And for virtual globetrotters, UN Volunteers online allows you to do good around the world.  
Special Volunteer Days and Weeks
Don't forget all the special opportunities during the year when volunteering is promoted. Here are just a few.