These Free Marketing Tools Will Help Grow Your Home Business
Free Tools and Resources to Market Your Business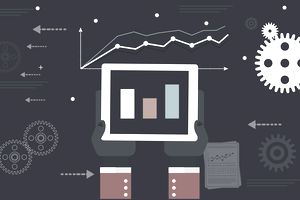 Technology has made starting and growing a home business easier and more affordable than ever. One of the biggest impacts is the plethora of free and low cost marketing tools. Gone are the days of expensive print or online banner ads. Now you can find and reach your market using a host of free tools and resources, such as those listed below.
1. Social Media
Social media is one of the best ways to promote your business and engage with your market for free.
The problem is that managing even one social media platform is time consuming. Managing multiple accounts is nearly impossible. Fortunately, there are tools to assist in scheduling posts, as well as keeping up with what's going on with your social feeds.
Buffer offers both free and paid plans for social media management. Under the free plan you can connect one profile per network including Twitter, Facebook, LinkedIn, Google+, and Instagram (Pinterest is available in the paid plan). If you have both a Facebook profile and fan page, you can only connect one of them to Buffer. Buffer also allows you to schedule 10 posts per network ahead of time. With Buffer you can set up your posts in advance and then go on with the rest of your day and week knowing your posts will go live at the scheduled time. Other cool features include a browser extension and mobile app, image creator and video/gif uploader, and URL shortener,
Similar to Buffer, HootSuite allows you to manage up to three accounts within one dashboard under its free plan. Not only can you schedule posts in advance, but you can see what's going on in your feeds, as well as like, comment, and share within the HootSuite dashboard. The Hootsuite free plan provides basic analytics, as well as the ability to work with a varity of third-party apps.
2. Email
There are some who say that email is dead, especially with the growth of social media. But most successful home-based entrepreneurs know this isn't true. Email is still one of the best ways to connect and build rapport with your market. Many new home-business owners put off starting their email list because it is an expense (although it's not a lot). However, there is a free option.
MailChimp's Forever Free plan costs nothing for up to 2000 subscribers and allows 12,000 emails per month. It includes sign-up forms, autoresponders and basic stats about your email efforts.
3. SEO
One of the most important things analytics will tell you is what keywords people are using to search for and find your business. Knowing these keywords helps you determine what information to share, what words to use in your titles and content, and more. Further, it helps search engines know how to rank your site.
One cool aspect to KeywordTool.io is that you can use it free without creating an account. It will deliver up to 750 long-tail keyword suggestions.
SEO Book offers a host of free and paid SEO tools. You do need to register, but after that you can do keyword search, generate meta tags, and spider your website so you can see how search engines views your site.
4. Website/Marketing Analysis
A crucial task in your business is analyzing your data. What was the response to your last email? How many people liked, shared and/or commented on your social media post? What resource is sending the most traffic to your website? This information is then used to maximize what's working or tweak what isn't.
Google offers a ton of analysis for free. The challenge is getting it set up and figuring out how to best use it because the amount of data you can collect is overwhelming. At the very basic though, you can add the analytic code to your website, and get information such as page views, top pages on your website, source of traffic, and demographics of the people who visit your site.
HotJar's free plan will collect data on up to 2000 page views a day.
One cool feature is the heat maps that lets you know where visitors are spending time on your site. It also will let you know what's up with your sales funnel; such as in what state of the funnel you're losing people.
Simply Measured offers tools that provide data on your social media engagement. The tools are free to use, although you'll be asked to mention them in social media in return for the report. You can get information from all major social networks including Facebook, Twitter, LinkedIn, Google+, Instagram, and Pinterest.
5. Graphics/Logos Design
Visual content has become more important in marketing. A graphic or video is more likely to grab attention of your market than is plain text. As a result, having graphics as part of your website articles, social media posts, and other marketing materials is crucial. There are many places you can get free images to use in your marketing, as well as several easy to use online graphic editing tools. Two popular free ones include:
Canva makes it easy to create just about any type of graphic you need from a Facebook banner, blog post picture, or ebook cover. It offers many free images or you can upload your own. You can add text overlays, shapes and more to your image and then download or share it.
PicMonkey has both paid and free options for its service. Like Canva it's fairly easy to use. Just upload your image and then edit; cropping, resizing, adding text and more.
6. Video Hosting
Along with graphics, video marketing is increasing in popularity. You can do video tours, tutorials, behind the scenes looks, and much more to help your market learn about and get to know your business. The challenge of videos is in hosting them for free or low cost. The obvious resource is YouTube, but sometimes you may not want to use that option. Below are other options you can try.
Wistia offers a free forever plan that allows for three videos. Features include customizable player, embedding and sharing, lead generation tools, integration with third-party apps such as MailChimp and more.
VidMeUp offers many great video hosting features, close to half of which are included in the free plan. You can add you own domain, upload up to 750 MB, customize your video page and more. You can even add Google Analytics and social share buttons.
7. Publicity
Publicity is one of the best forms of marketing because it's free, and it sets you up as an expert in your field. The difficult part is getting media to notice and interview you. While you can have a PR plan that includes sending press releases on a regular basis, there are a few free resources that make easier to find media outlets that need your expertise.
Help a Reporter Out (HARO)
The HARO report is probably one of the most well-known resources for matching media and experts. Simply sign up as a source, and scan the three emails sent each weekday for media sources needed help on a story. Everything from newspapers and magazines, radio to tv, and blogs to podcasts use the HARO report to find guests and experts.
Source Bottle is similar to HARO in that it connects journalists and bloggers to knowledgeable sources. The difference is that you can search and pitch the opportunities online, instead of waiting for an email.
8. Feedback/Engagement
One of the best ways to make sure you're meeting your market's needs is to ask them. Not only does a feedback survey let you know how your current market feels about your business, but also, it can give insight on how to reach out to more people to build your business.
Create a feedback form with multiple choice, text answers and more. Under the free plan you can create unlimited surveys with up to 10 questions and 100 responses per survey.
9. Customer Relation Management (CRM)
While a lot of marketing is about attracting new clients and customers, the fact of the matter is, it's cheaper to retain a customer/client who'll continue to buy or refer new business than obtain a new one. The best way to keep your clients and customers coming back is with good service, and staying in touch. Customer relation management software can help. With it you can note when you've made contact and schedule follow up, keep track of client birthdays and other important dates so you can reconnect, and more. Here are few free CRM software you can use.
Suite CRM is an open source software that helps you manage workflow, your sales pipeline, customer service and more.
Really Simple Systems offers free service for two users, 100 accounts,  unlimited contacts witint the accounts, and 100 MB of storage. It also offers free email and online chat customer support, which can be unusual with free accounts. You can set up your sales automation, contact management, create custom reports, and more. 
Marketing your business doesn't have to break the bank. While you always want to maintain a professional image and use reliable tools, it is possible to promote your business only spending time and not money. The key is to find the tools and resources that fit your needs and business goals.
In some cases, as your business increases, you may grow out of the free options for these services, but by then your business will be making money to offset the added expense. And don't forget, marketing expenses are tax deductible. 
In the meantime, the above tools and resources offer you free ways to market your business professionally.