List of Extended Holiday Shopping Hours
Christmas Store Hours for Retailers Like JC Penny, Kmart and More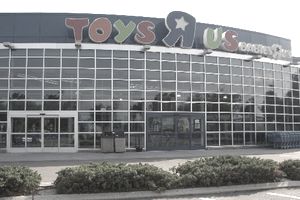 In the final days of the 2015 Christmas shopping season, almost all of the top retailers have created extended holiday shopping hours to cater to last-minute purchasers, bargain-hunting self-gifters, and die-hard procrastinators (a/k/a "men).  Looking at the Complete List of Extended Holiday Shopping Hours for 2015 reveals much about 
Find out which stores have early openings, late closings, and which stores will be open 24 hours in the last days before Christmas for last-minute shopping and Christmas gift buying.
 Use the links above for the most complete and most up-to-date list of Christmas Week 2015 Extended Holiday Shopping Hours.  
What follows below is the archived list of extended store hours from the 2010 Christmas holiday shopping season for curiosity, comparison, and historical documentation purposes only.  
* EXTENDED CHRISTMAS HOURS ARCHIVED FROM 2010 *
JC Penney
Open through midnight on Wednesday, open 7 .m. to 6 p.m. on Christmas Eve
Find a JCPenney with extended shopping hours during Christmas week >>

Kmart
6 a.m. to midnight through Wednesday, 6 a.m. to 10 p.m. on Christmas Eve
Find a Kmart store with extended shopping hours during Christmas week >>

Kohl's
Open through midnight on Wednesday, opens at 6 a.m. on Christmas Eve
Find a Kohl's store with extended shopping hours during Christmas week >>

Toys 'R Us
Open 24 hours a day from 6 a.m. Tuesday until 10 p.m. Christmas Eve
Find a Toys 'R Us with extended shopping hours during Christmas week >>

Macy's
14 Macy's stores will be open for 83 consecutive hours - open at 7 a.m. on December 21st and stays open until 6 p.m. on December 24th
Macy's Herald Square, New York, NY
Macy's at Queens Center Mall, Rego Park, NY
Macy's at Staten Island Mall, Staten Island, NY
Macy's at Roosevelt Field Mall, Garden City, NY
Macy's Cross County, Yonkers, NY
Macy's at Willowbrook Mall, NJ
Macy's Tyson's Corner, McLean, VA
Macy's Cherry Hill, Cherry Hill, NJ
Macy's Woodfield, Schaumburg, IL
Macy's Oakland, Troy, MI
Macy's Twelve Oaks, Novi MI
Macy's Rosedale, Rosedale, MN
Macy's Oakbrook, IL
Macy's Orland Square, IL
Additionally, nine Macy's store will stay open until 2 a.m. in the week before Christmas:
Macy's Kings Plaza, Brooklyn, NY
Macy's at Green Acres Mall, Valley Stream, NY
Macy's Menlo Park Mall, Menlo Park, New Jersey
Macy's at Newport Centre, Jersey City, New Jersey
Macy's Palisades, West Nyack, NY
Macy's Downey Stonewood Center, Downey, CA
Macy's Glendale Galleria, Glendale, CA
Macy's Northridge Fashion Center, Northridge, CA
Macy's South Shore Plaza, Braintree, MA

Rite Aid
Upon until 11 p.m. Monday through Thursday
Find a Rite Aid with extended shopping hours during Christmas week >>

Sears
Store will be open to 7 a.m. to 11 p.m. through Wednesday, and from 7 a.m. to 7 p.m. on Christmas Eve
Find a Sears with extended shopping hours during Christmas week >>

Target
Many stores will stay open until midnight, but hours will vary by location
Find a Target store with extended shopping hours during Christmas week >>