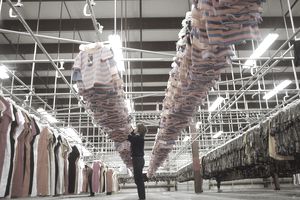 A popular option for retailers looking to expand their product offering or reduce their on-hand inventory is drop shipping. Drop shipping is the process, in which a retailer markets a product, collects payment from the customer and then orders the item from a supplier (usually a wholesaler) to be shipped directly that customer.
The retailer's profit is the difference between the amount collected from the customer and the amount spent with the drop ship company.
No inventory is held and the retailer is not involved in the shipping. Using a drop shipper is an ideal alternative for retailers selling very heavy and over-sized items that are difficult to stock or expensive to ship. Drop shipping is also a viable option for the business with low cash flow because the retailer is paid before they have to purchase the goods.
Not all of your vendors are going to offer this service. It is costly to them and therefore not as common. However, if you can get a vendor to do this, it can really help your cash flow - especially if you operate an online retail store. Or if you only have a brick and mortar store, it may be the key to you competing with online. 
Drop shipping may sound like the perfect scenario, but to be profitable, a retailer must do some research before deciding if, or when, to drop ship. Here are 4 drop shipping tips for retailers:
1. Start with a reputable and dependable drop shipper.
To find one, check with your list of current wholesalers and vendors. Although their catalog may not mention drop shipping, be sure to ask anyway. Next, look at the manufacturers of the products you sell. They may be willing to drop ship directly to the customer for a small drop shipping fee. Beware of any company charging a membership or monthly fee.
Many times these middlemen are offering exactly what you can arrange with the manufacturer.
2. Carefully choose your product.
To be profitable in drop shipping, use the same product selection criteria for a drop shipped product as you would for any other line in your retail store. Select one that will sell in sufficient quantity and at a sufficient mark-up to make money. Margins on these items can be slightly lower as no overhead or shipping is required.
3. Stay focused.
When introducing drop shipped products to your line, make sure the products target the same market as the existing inventory. Just because you may find a drop shipping supplier with a wide array of merchandise, doesn't mean you need to offer all of it to your clientele.
4. Plan for returns and other issues.
Using a drop shipper has many benefits. It may also have some headaches. Backorders, lost shipments and returns are all part of retailing. These are issues retailers can plan for but when using a drop shipper, some of these issues are beyond our control. Be prepared for these instances by discussing policies and expectations with the drop shipper ahead of time.
Finally, while you may not utilize drop shipping for all of your products, consider the impact on your online retail store.
There are pros and cons here as well. For example, you cannot control what the merchandise looks like when it arrives at the customer's home. Getting a great deal on an item only to have it show up in messy box with sloppy packaging makes the customer feel like they got a bad deal.