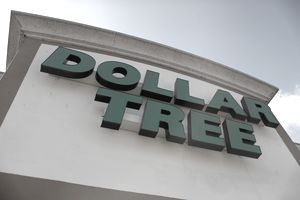 Looking at a global comparison of the World's Largest Discount Store Chains in 2016, it seems that discount retailing is dominated by European retailers in Germany, Denmark, and Portugal.  But taking a closer look, it's obvious that there are some big names in discount retailing - notably Walmart - missing from the World's Largest Discounters list.
Where is Walmart?
The reason why Walmart and some other globally familiar discount retail brands are missing is that while they sell discounted merchandise, they are primarily classified another way.
 Walmart, for example, is classified as a hypermarket.  And while most of the world's largest hypermarkets are also discount stores, the largest retail chains strictly classified as "discount" are not hypermarkets.
"Discount retailers," for the purpose of this world's largest report,  are defined only by their pricing model, which is substantially lower than the prices of their competitors, and generally well below manufacturer's suggested retail prices. This list excludes any department stores, hypermarkets and specialty chains, even though they might sell discounted merchandise within their niche.
What follows is the comparison of the World's Largest Discount Chains, according to annual revenue figures compiled the Deloitte-Touche Tohmatsu 2016 Global Powers of Retailing report.  Comparisons can be made between different discount chains in different countries.  The 2010 Largest Discount Chains rankings are also included to show the upward or downward progress each largest discount retail chain has made,
Hypermarkets Need Not Apply
It is worth noting that included in this list are only retail chains that are strictly classified as "discount."  For instance, although the World's Largest Retail Chain - Walmart - happens to be a retail discount chain, it is considered to be a "hypermarket," which is a separate retailing category, so it will not appear on this "discount" retailers list.
 Discount department stores like Target are also excluded.
Click the links to get more information about individual retail chains and other "World's Largest" ranking lists available for review, analysis, and comparison.  The list that follows is arranged according to the 2016 revenue rankings, with the largest Discount Retail Chain listed first.  
The 2016 "Global Powers" revenue figures behind these ranking numbers were generated in FY 2014.
Discount Retail Chains Ranked Among the 250 Largest Retailers In the World:
Schwarz Unternehmens Treuhand KG
2016 Ranking - #4
2010 Ranking - #5
Germany
Largest Retail Chains in Germany
Aldi Einkauf GmbH & Company oHG
2016 Ranking - #7
2010 Ranking - #9
Germany
Dansk Supermarked A/S
2016 Ranking - #104
2010 Ranking - #78
Denmark

Dollar General Corp.
2016 Ranking - #54
2010 Ranking - #82
U.S.
Largest U.S. Retail Chains Complete Roundup
Mission Statements of All U.S. Discount Retailers
Reitangruppen AS
2016 Ranking - #122
2010 Ranking - #88
Norway

Jeronimo Martins, SGPS S.A.
2016 Ranking - #59
2010 Ranking - #94
Portugal

X5 Retail Group N.V.
2016 Ranking - #60
2010 Ranking - #104
Russia

NorgesGruppen ASA
2016 Ranking - #93
Norway

Distribuidora Internacional de Alimentacion S.A.
2016 Ranking - #96
Spain

Dollar Tree Inc.
2016 Ranking - #119
Norma Lebensmittelfilliabetrieb, GmbH & Company KG
2016 Ranking - #223
2010 Ranking - #163
Germany

Don Quijote Company, Ltd.
2016 Ranking - #164
2010 Ranking - #171
Japan

Big Lots, Inc.
2016 Ranking - #182
2010 Ranking - #174
U.S.

Lojas Americanas S.A.
2016 Ranking - #143
2010 Ranking - #200
Brazil

Distribucion y Servicio DGS S.A.
2016 Ranking - N/A
2010 Ranking - #202
Chile

BIM (Birleski Magazalar A.A.)
2016 Ranking - #153
2010 Ranking - #241
Turkey

Gruppo Eurospin
2016 Ranking - #214
2010 Ranking - N/A
Italy
Fun Facts About the History of Discount Retailing
Looking at the history of discount retailing in the U.S., the retailing shift to a discount pricing model taken hold in full force in the U.S. during the Baby Boom era.  
1879 - Frank Woolworth opened a discount variety store in Lancaster, Pennsylvania in June 1879.
 His initial $300 investment was borrowed from a friend.
1900s - The first Stein Mart store was opened by Russian immigrant Sam Stein.  The store sold general merchandise until 1932.  There was just one Stein Mart store until 1977 when the store was duplicated in other locations, and the chain expanded rapidly. 
1930 - Charles C. Loehmann opened a women's store selling manufacturer overruns of high-quality fashions in the Bronx of New York.  By 1981 he had sales of 160 million with stores in 21 states.
1946 - Polish immigrant Max Kohl opened Kohl' Food Stores in Milwaukee, WI, which grew to be a 50-store chain before it was purchased by the Great Atlantic & Pacific Tea Company.  It wasn't until 1962 that Max Kohl opened the first Kohls discount department store.
1955 - J. L. Turner and Son Wholesale stores were renamed Dollar General.  At that time the discount chain sold only merchandise that cost only $1.00 or less. 
1962 - The first store with the Wal-Mart name opened In Rogers, Arkansas. 
1962 - The first Dress Barn store opened in Stamford, CT by Roslyn Jaffe with a focus on selling wear-to-work designer style women's clothing at discount prices.
1964 - The first Consumer Value Store (CVS) selling discount health and beauty products were opened by Ralph Hoagland and Sid/Stanley Goldstein.  The CVS name was used for the first time in 1969 when the discount retail chain was acquired by the Melville Corporation. 
1965 - The Dayton company opened the first mass market discount store called Target.
1985 - The first American IKEA store opened in Philadelphia.  The name comes from the owner Ingvar Kamprad ("IK") plus the initials of his hometown and village Elmtaryd and Agunnard.("EA")."
1991 - The first Designer Shoe Warehouse (DSW) store opened in Dublin, Ohio.