Create a Facebook Event via Your Fan Page
Let the social media giant help you get the word out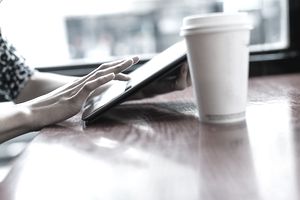 Creating an event on Facebook gives you the opportunity to publish an item on your Facebook page to publicize just about any event, lasting one or two hours to several months, as well as recurring events. Your event item can include photos, videos, images of yourself or your group, information about location, time, date, and even details about the happening. To create a Facebook event via your fan page, first you must create a Facebook fan page.
Once you've done that, creating an event via your fan page requires just a few steps.
Creating the Event
Here are the steps to creating an event via your Facebook fan page:
Click "Create an Event" at the top of your page's timeline.
Add an event video and photo, then enter your event's name, location, and frequency (such as once, weekly, or recurring event).
Click "Publish." You can also click and select "Save Draft" or "Schedule" to save a draft of your event or select a date and time in the future that you want your event to publish.
Keep in mind that all events hosted by pages are public.
Editing the Event and Adding Cohosts
If circumstances change, or there are changes to a recurring event, you can easily edit the event:
Click "Events" on the left side of your page.
Click the name of the event you want to edit.
Click "Edit."
Edit the event, then click "Save."
You can also add cohosts to your event, but you'll need to take a few specific steps:
Click "Edit" at the top right of the event.
Scroll down to "Options."
Next to cohosts, click where it says "Add Friends" and enter their names.
Click "Save."
Friends won't be shown as cohosts of the event on the event page but can still edit the event.
Information and Tips
Your event doesn't have to be physical.
 It can also be virtual, such as "Launch of a New Website." You can invite your friends to your event, ask them to invite their friends, and even collect RSVPs. Facebook events are also indexed by search engines, an added bonus. 
Events you might want to promote include local live events, performances, book signings, virtual events, product launches, new store openings, parties, nonprofit events, fashion shows, and sales. A few tips can help you create a successful event via your fan page:
Use a compelling event image. Facebook gives you a large space for an image: 1920 x 1080 pixels. A great image will grab attention, considering that most people scrolling through Facebook are attracted to the visual presentations.  
Provide complete details on the event page. Make sure that you include dates, cost, location, directions, where to buy tickets, and the dress code. People are more apt to attend if they have all of the information.  
Keep the information up to date. Add details to your event as time goes by. Photos entice but updated information helps maintain interest: If those planning to attend feel engaged, they are more likely to show up.
Share the event. Don't inundate the newsfeed of your fans, but share your event enough that people see it and are reminded of it from time to time.