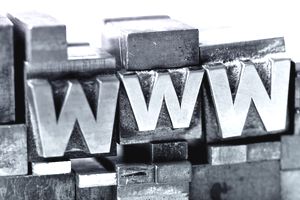 Choosing a good domain name is both a business necessity and a mundane website design detail. However, it's important to get it right. Your reputation may be on the line, as well as market share in your niche, domain brand recognition, sales revenue, and profits, just to name a few.
The point remains that domain name selection is important, not a trivial matter. Otherwise, you may jeopardize a lot of hard work and the foundation of an otherwise promising online business.
Where Do You Buy a Domain Name?
There are essentially three (3) ways to purchase a domain name:
Directly from a web hosting provider (e.g. GoDaddy.com or NameCheap.com).
An independent domain name service for people who have their own server.
Buying established domain names that are expiring through an auction or third party bidding process.
See also: How to Register a Domain Name without Getting Ripped Off
Selecting the Right Domain Name for Your Business
Thanks to the WHOIS service, any domain name seller (or reseller) should display a textbox on its homepage, from which you can check the availability of your desired names. This also includes the extension, an often undervalued part of the domain name (see below).
Ideally, you should use to choose a domain name that satisfies two main criteria:
Memorable to people, especially legitimate prospects and existing customers.
Ranked amongst the first ten (10) listings (i.e. Page one) of the major search engine results.
Being creative with your domain name can work commercially, especially if it strongly tied into an offline business. However, most online entrepreneurs are best served by using keyword optimization techniques to access a list of suitable domain names. Many ISPs and web hosting companies offer a bulk searching platform that can filter out your options quickly.
Brainstorming Available Domain Names
There's a good chance that your initial or preferred names are not available. What are you going to do then? Fortunately, most searches will offer alternatives that may prove as good or better for search engine purposes and your online profile. The alternatives should also follow established naming criteria, i.e.  be short, contain at most one hyphen, and use words that neatly summarize your website, product or service. You may also want to use a domain name generator to get new ideas and find domains that are available.
Choosing the Right Domain Name Extension
Although extension options are growing exponentially as we speak, search engines like Google (and web surfers alike) still prefer the tried and true. For a business, that means taking the .com extension when possible.  The .com extension remains the most popular, trusted, and business-friendly extension. People find it the easiest to remember, and that's what you're looking for – name recognition.
The .org and .net extensions are reasonable second choices, but .info and .biz – rightly or wrongly – are considered "spammy".
Registering Your Domain Name
Once you have your domain name, it's time to register it.
Choose a trusted domain name registration company to handle your domain registrations, since domain name complications could compromise your business. There are also various tools available which can help evaluate domain registration companies (e.g. pricing, service options).
When going through the domain name registration process, here are some terms you'll want to be familiar with:
Registrant: Name of the company or individual who owns the domain (this should always be you, don't allow your webmaster to purchase and own your domain!)
Administrative Contact: Individual authorized to handle daily matters.
Technical Contact: Individual assigned to handle the technical details associated with the domain names.
If you're a solopreneur or small business owner, then most likely you'll be the contact point for all three (3) functions.
However, this can change as your business grows and you are obliged to delegate responsibilities. Beware of who has the registrant username and password. Avoid registering the domain name with your web hosting service, because it could make future domain transfers complicated should you decide to change hosting companies.
Conclusion
Choosing a solid domain name can make a big difference in your online marketing life. Take the time to understand the process, perform your due diligence and research, and choose wisely.