Business Registration in Ontario
Business Registration of a Sole Proprietorship, Partnership or Corporation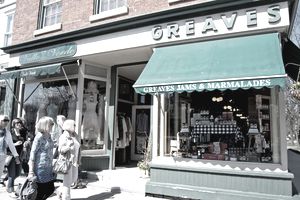 Ontario is a great place to start a business. For one thing, Ontario is Canada's richest market with a population of 13.5 million and the country's highest personal incomes. For another, the province makes it easy to find and access the information you need for Ontario business registration.
Registering a Sole Proprietorship or Partnership in Ontario
The first part of this article will lead you through the steps of business registration for a sole proprietorship, partnership or a Limited Liability Partnership in Ontario.
(Currently, only chartered accountants and law firms can form a Limited Liability Partnership.) The last part of this article deals with the process of business registration for corporations in Ontario.
Step 1. Choose a name for your business.
You may operate a sole proprietorship using your own name, with no additions. If you choose to do this, you don't need to register your business' name. If you call it anything else, however, your business name must be registered with the Companies Branch of the Ministry of Consumer and Business Services. So if I set up my business as a sole proprietorship and do business under the name "Susan Ward" I don't need to register it. If I want to use the name "Susan Ward & Sons" or "Ward's Word Emporium", then I need to go through the business registration procedure.
Under Ontario's Business Names Act, fines of up to $2,000 can be levied against individuals and up to $25,000 for corporations for failure to register or for registering false or misleading information.
So even though registering the name of your business doesn't give exclusive use of the name, you can see that it's worth your while to register it. Besides being sure that you choose a business name for your sole proprietorship that sounds and looks good and will draw the proverbial horde of customers or clients, you also need to choose a business name that is acceptable to Companies Branch.
Certain words or expressions are prohibited.
For instance, you can't use words that imply incorporation, such as Limited or Inc., or words that imply the business is associated with any branch of government. Registering Your Business Name in Ontario provides all the details about which words or expressions can't be part of the name of your sole proprietorship.
Step 2. Conduct a search or searches for your chosen business name (and/or similar names) to see if another business is using the name you've chosen.
Business name registration is no guarantee of exclusivity. (Business name protection is provided by a trademark, not by name registration.) The Business Names Act doesn't prohibit the registration of identical names, so you could register a business name that another company is already using. If you do, or if you register a name that's confusingly similar, a lawsuit could result so it's a good idea to conduct a name search to see if anyone else is using the business name you want. There are several different ways to conduct a name search:
ServiceOntario Integrated Business Services Application (Ontario only - fee $8 basic/$16 detailed report).
The Government of Canada Nuans Corporate name search website. NUANS (New Upgraded Automated Name Search) is a Canada-wide corporate and business name registry. A NUANS search will display corporations, business names and trademarks which are similar to the name you have searched.  The fee is currently $13.80 per report.
NUANS reports from private service providers. Search the web - fees vary.
Now that you've selected your business name and conducted a name search (if necessary), you're ready to go through the actual business registration procedure to register your sole proprietorship or partnership. Continuing with the business registration steps, then:
Step 3. Register your business name.
To register your business name you will need to supply:
The name and address of the business
A description of the business activity that will be performed
Your name and home address. (You must have an address where legal papers can be served; a post office box is not acceptable.) If you're registering the name of a partnership with ten or fewer partners, you must include the names and home addresses of all the partners.
Once your business registration is complete you will receive a Master Business Licence (MBL), which serves as proof of business name registration for financial institutions.
In Ontario, there are many options for registering the name of your business:
Online through ServiceOntario ($60 to register or renew). You will receive your MBL immediately via email. One advantage to doing your business registration through the ServiceOntario website (or through their self-help workstations located throughout the province) is that you can also complete other necessary business forms electronically while you're at it, such as the Retail Sales Tax Vendor Permit (if you need to collect and remit the RST), the Employer Health Tax, and the Workplace Safety and Insurance Board. 
Through any of the Service Providers under contract with the Ministry of Government and Consumer Services. For information about Service Providers visit the ServiceOntario website.
Via the Canada Revenue Agency's Business Registration Online (BRO) service. The advantage to doing this is that you can also register for other CRA accounts you may need, such as GST/HST registration or Payroll Deductions.
Through the public office of the Companies Branch in person or by mail. (Forms are available from the branch or at local Land Registry Offices across the province.) The fee for registering a business name by mail or in person at the Companies Branch is $80. If you register in person, you'll receive your Master Business License (proof of business name registration) immediately; if you register by mail, you'll receive it within 20 business days.
 Note that a Master Business License must be renewed every five years.
Step 4. Register for whatever other licenses, registrations, or certifications you require to legally operate your business.
You may also need a business license, depending on the type of business you're running. And you have to run your business according to provincial and federal laws, which means you may need to register for Workers' Compensation Insurance or collect GST/HST. My Steps to Starting a Business is a good starting point for figuring out which regulations will apply to you. Then let the government's BizPal service show you exactly what licenses and permits you need.
Step 5. Upgrade/renew your business name registration as required.
A business name registration must be renewed every five years. The Companies Branch doesn't send out reminder notices; re-registering is your responsibility. If your business name or business ownership changes at any time, you must re-register your business name (and pay the registration fee once again).
Registering a Corporation in Ontario
Registering a corporation in Ontario is also quite easy. (Remember that provincial incorporation creates a company that is a legal entity in Ontario only and that your corporation's name is protected in Ontario only, unlike federal incorporation, which creates a legal entity throughout Canada with the right to operate anywhere in Canada, and a name that is protected nationwide.) Here are the steps to incorporation in Ontario:
1. Choose a name for your corporation.
Just as with a sole proprietorship or partnership, there are some restrictions on the names you may use. You may not, for instance, use words that imply the business is connected with the Crown, the Government of Canada, of a province or of a territory, a municipality, or an agency of the Crown, government or municipality, without written consent of the appropriate authority.
2. Conduct a name search (unless you're going to be operating a numbered company).
This search, done by a Searcher of Records, confirms no one else has a business or registered trade mark with the same name or similar to the name you've chosen for your corporation. You must provide a current NUANS (New Upgraded Automated Name Search) report with your application for incorporation.
3. Complete the Articles of Incorporation (Form 1 under the Business Corporations Act).
To complete the Articles of Incorporation online, you can use one of the following service providers:
If you want to file the old-fashioned way, using paper forms, you can purchase Business Incorporation forms from lawyers, legal stationery stores or name search houses.  
4. Create a covering letter.
This covering letter identifies the name, return address and telephone number of a contact for the corporation. If you are registering electronically, you will complete the covering letter online as well.
5. File your application for incorporation.
Your application must include the completed Articles of Incorporation, the covering letter, and a current NUANS name search which shows the name searched, the NUANS reservation reference number, and the NUANS date, as well as the appropriate fee.
If you are filing your documentation in person or by mail at the Companies Branch, or at a Land Registry Office, the registration fee is $360. If you are filing electronically, you will pay the statutory fee of $300, plus the fee charged by the primary service provider.
For More Information on Ontario Business Registration
Need more information? Ontario business incorporation is handled through the Companies and Personal Property Security Branch of the Ministry of Government Services. You can contact the Ministry in Toronto at (416) 314-9151 or toll free at 1-800-565-1921. Their mailing address is:
Companies and Personal Property Security Branch
Ministry of Government and Consumer Services
393 University Ave., Suite 200
Toronto ON M5G 2M2
If you are wondering whether or not you should incorporate your small business, read  Should You Incorporate Your Small Business? which outlines the advantages and disadvantages of incorporation. And if you're looking for more information on the various aspects of the incorporation process or pondering whether federal incorporation is best for your business, visit the Incorporation Information Library, where you'll find more articles about incorporation, including Getting Your New Corporation Up and Running, which explains what to do once you get your certificate of incorporation.