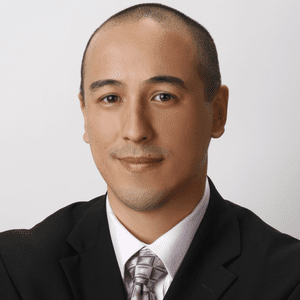 My name is Brian Edmondson and I'm an author, speaker, and Internet entrepreneur who specializes in helping people start, build, and grow their business online. I'm also founder of the Internet Income Coach website where you can download a free copy of The Internet Profit Report which shows you the fastest, easiest, and most profitable ways to get more traffic and make more money with an online business.
Whether you are looking to make some extra money on the Internet with a side business or you have an existing business that you want to take to the next level; I can help you get more traffic, reach more people, and increase your sales online.
Experience
I've been successfully generating a full-time income online since 2005 and have worked with, consulted, and provided training for some of the world's leading online companies and entrepreneurs, including The Learning Annex and Early to Rise.
I'm the author of several books related to online marketing and business, including the Amazon #1 Best Selling book: Internet Marketing Made Easy.
More important than all of that, though, is I'm "in the trenches" every day researching and testing the latest online marketing methods to see exactly what's working right now in the fast changing world of online business.
Media & Press Inquiries
I welcome media and press inquiries and am available to provide expert advice, commentary, and quotes on topics related to Internet marketing, social media, and online business. Click here to contact me.
Education
My formal education includes a B.S. in Finance and a B.S. in Economics from The Pennsylvania State University. I wrote my undergraduate thesis on the topic of "Behavioral Economics", which introduced me to the world of consumer behavior and eventually lead me into the world of online marketing.
 
Brian Edmondson
 "I truly believe that the Internet, when properly used and understood, is the most powerful tool available in the history of business, and that the opportunity it presents is unprecedented."