Beware of Fake Employer ID Application Sites
How To Apply for an Employer ID Yourself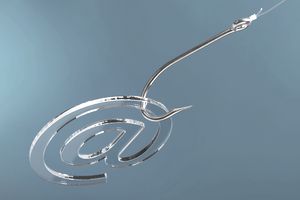 Searching the Internet for information on how to apply for an employer ID number (EIN) can give you a long list of search results. But beware, because those searches can bring you to sites that look like IRS SS-4 form, which is the application form for the Employer ID number. 
The other forms you see on the search form are for companies who will charge you up to $129 to complete and send this form to the IRS. I tried one of these sites just to see what would happen, and I was led along to fill out the form. Only at the end was I asked for money, and only then did the site inform me that it was not affiliated with the IRS nor was it part of any government agency. 
What  You Need to Know about the Employer ID Application
You don't need to pay to send Form SS-4 to the IRS. The application is free and it can be filed online or by phone and you can get  your EIN immediately. 
How to Apply for an Employer ID number
If you determine that you need a federal Employer ID number, next decide how you want to apply. You can apply online or by phone and receive your EIN immediately. You may also apply by mail or fax.
The simplest method is to apply online. Go to the IRS website and search for EIN Assistant. You will be led through the process of completing the SS-4 application form online. 
Before You Apply for an EIN
Filing an EIN Application for an LLC 
The only tricky part of the SS-4 form is the question about your business type, and that's only tricky if your business is an LLC. The IRS doesn't recognize an LLC as a taxing entity (long story), so you will have to enter the information that your business is an LLC in a different way.
(Disclaimer: In this article, and anywhere on this site, only general information is provided. This information is not intended to be tax or legal advice. Every business situation is different. Be sure to contact your attorney for the correct way to represent your business on this form.)
If you are a single-member (one-person) LLC, go to box "Other" and insert  ""disregarded entity-sole proprietorship"
If your LLC has more than one member, click the box for "partnership" 
If your LLC has elected to be taxed as a corporation, S corporation, or Professional Services Corporation, click the corresponding box. 
Who is the Responsible Party?
The other question I often get is about the "responsible party" designation. The "responsible party" is a person who is an employee of the business who is designated to send and receive legal notices. It is not an attorney or other individual who is not part of the business.
Getting help with Form SS-4
Applying for a simple Employer ID number for a sole proprietorship (solo business owner) doesn't require help. If your business is complex, like a corporation or partnership, you may want to get help from your attorney, but in the case of a corporation, you should already have an attorney helping you set up your corporation. 
Yes, an attorney will charge you for completing the SS-4 form, but you can ask about completing the form yourself to save money on attorney fees.