65 Places to Sell Your Stuff Online for Extra Money
Sell New and Used Goods and Digital Products Online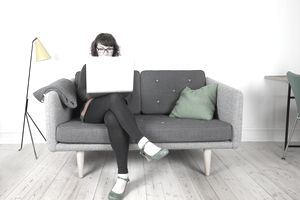 Before the Internet, if you wanted to sell new or used items, you were limited to local garage sales, flea markets, bazaars, or consignment. Today, you can sell your tangible or digital goods practically anywhere around the world. You can open your own eCommerce website, but for ease and affordability, you can use a service. In many cases, listing your goods with these services is free, and you simply pay a fee when your items sell.
Most people know that eBay, Amazon and Etsy all provide a service allowing you sell your goods, but there are many, many more you can use as well. 
Before You List Your Items
These resources make it fast, easy and affordable to sell your new and used items online. Nevertheless, to get top dollar for your products, you want to make sure you set your listing apart. Here are tips for attracting buyers:
Make sure the item is in the best possible condition. In some cases, you might be able to sell broken or worn out items, but do what you can to clean them up. The better the condition, the more money you can make.
Take a quality picture of your item. In some places, you can use a stock photo of the item, but you'll want to use a photo of your actual item instead of or as well as the stock photo. People want to see what they're actually buying.
Be honest about the condition. Note any item flaws or blemishes on the listing. You risk having your item returned for a refund and getting a bad rating if you deceive buyers.
Use detailed headlines. Your listing will often appear with others, so you want to use the headline to provide as much information about what you're selling. Many online sellers don't do this, so you'll make your listing stand out. For example, if you're selling a blue, size 10 Ralph Lauren shirt, have all that information in the headline. "Indigo blue, size 10, Ralph Lauren Polo from non-smoking home" will stand out over "Blue Polo Shirt."
Provide details about the item, the sale, shipping and other information a buyer needs to make a decision. You'll slow down the sale if people have emailed you about tax or postage costs. For used items, you might want to indicate why you're selling if it will alleviate buyers concerns. For example, if you're selling your Kindle because you got a new iPad and are using the Kindle app instead, say that in the listing so people don't wonder if there's something wrong with your e-reader.
Follow the guidelines and terms of service provided by the online listing service. Many of the resources below have specific rules and policies you need to abide by.
65 Places to Sell Your Stuff Online
Sell Just About Anything
Some sites allow you to sell a variety of items including books, DVDs, housewares and more.  These sites make it easy to have all your items for sale in one place:
Used Clothing
Used Jewelry
Vintage, Collectible and Antique Items
Used Wedding Dresses and Accessories
Used Books
Amazon is the go-to place to sell used books for many people, but there are a host of other options, especially if you have textbooks to sell.
Used DVDs, CDs and Games
Art
Photos
Used Electronics
Don't let your old phones and tablets clutter your home. Even if they're broken, you might be able to make some money from it through these resources.