Best Last Minute Gifts: E-Gift Cards and E-Certificates
Instant Digital Gift Ideas for Procrastinating Internet Shoppers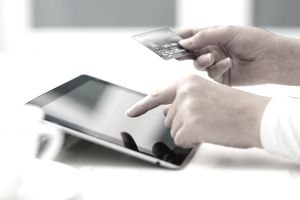 Ordering and paying for a gift from the luxury of your home (or local coffee shop) has pushed the e-commerce world to new heights. Not only is this form of shopping easy and convenient, it makes buying a last-minute gift possible. To help with this process, here's a Last Minute Shopping Resource update:
If you're not on the e-gift card and e-gift certificate bandwagon, it's time to think about joining the fold. Beyond the convenience that e-gift cards and e-gift certificates provide, they are becoming an essential offering for the largest U.S. retail chains who want to capture their share of the annual $200 billion e-gift card market. My only caveat is to "take your time." The e-gift card issuer's obligation is fulfilled when digital delivery is successful, regardless of whether or not you entered the correct contact information and address.

To help you in your e-gifting, here's a comprehensive list of e-commerce websites that offer e-gift cards and e-gift certificates. These can be purchased online and delivered digitally via email, SMS text, social media and via smartphone apps. This list is arranged by categories, according to the type of merchandise each retailer sells.
Apparel Stores E-Gift Cards and E-Gift Certificates
Abercrombie & Fitch E-Gift Cards
Delivered via e-mail
Same day delivery upon payment approval
Denominations from $25 to $500
Redeemable at stores in the US and Canada
Redeemable online
Delivery dates can be scheduled for anytime, up to 60 days after the purchase
No extra fees
Value may be added to an e-gift card at any time
Redeemable for cash when the balance is less than $5
The e-gift card is sent on the date you choose
You can use the card at any U.S. Gap brand, Old Navy, Banana Republic, or Athleta
There is no expiration date
Books Stores E-Gift Cards and E-Gift Certificates
Computer and Consumer Electronics Stores E-Gift Cards and E-Gift Certificates
Can be purchased in amounts between $10 and $50
Gift certificates may not be used to purchase e-gift certificates
You are required to create an Apple ID in order to purchase
The e-gift certificate is emailed to the recipient's email
A receipt for the e-certificate is emailed to you
You can order single cards or bulk orders from a mailing list
Redeemable at any Best Buy store in the U.S. or online
Full value remains on the card until it is used, without fees
E-gift cards can arrive within minutes
you can choose from multiple designs and personalize your message
There is no expiration date
You can use your e-gift card online or via your smartphone
Your credit card is charged at the time of purchase
You will only be charged the value of the e-gift card
Department Stores E-Gift Cards and E-Gift Certificates
Available in preset increments from $5 to $500
Email is sent to recipient within hours of purchase
No delivery fee
Can be used online and in store
E-gift cards never expire and are not subject to fees
Discount Department Stores E-Gift Cards and E-Gift Certificates
Drug Store E-Gift Cards and E-Gift Certificates
You are only charged the face value of the e-gift Card
You can cancel your purchase by contacting Customer Support
You can choose the date when the egift card alert message is sent
You can use your e-gift card at any CVS location
There is no expiration date
E-Commerce Retailers E-Gift Cards and E-Gift Certificates
Ebags.com

Grocery and Supermarket E-Gift Cards and E-Gift Certificates
May be used only for the purchase of merchandise online
Cannot be used for payment on a Meijer credit card
Purchases do not qualify for Meijer Rewards
Meijer e-gift certificates are not redeemable for cash
Cannot be replaced without proof of purchase and PIN
Home Improvement Stores E-Gift Cards and E-Gift Certificates
e-gift cards have no fees
Valid with purchase at any store in the U.S.
Not redeemable for cash
Cannot be applied to Tool Rental or phone purchases
you can check your balance at any Home Depot store
You may not return or cancel an e-gift card
Luxury Department Stores E-Gift Cards and E-Gift Certificates
Neiman Marcus e-gift cards never expire
The e-gift card is sent to the recipient's email
Available in $25, $50, $100, $250, $300, $500, and $1,000 denominations
Neiman Marcus Virtual Gift Cards cannot be used to pay NM credit cards
Card will be emailed the following business day
Men's Clothing Stores E-Gift Cards and E-Gift Certificates
Movie and Music Stores E-Gift Cards and E-Gift Certificates
Office Supplies E-gift Cards and E-Gift Certificates
May be purchased in any amount from $5 to $250
You can use your e-gift card at all U.S. Staples stores
There is no expiration date 
e-gift cards are not reloadable
No fees associated with purchase
Restaurant Chains E-Gift Cards and E-Gift Certificates
Chili's

O'Charley's

Ninety Nine Restaurants
Specialty Stores E-Gift Cards and E-Gift Certificates
Bath & Body Works E-Gift Cards
Available in denominations from $5 to $250
Emailed to the recipient within 48 hours
Can only be redeemed online
There are no shipping charges
Arrives via email or when scheduled
Can be personalized with your own message
Can be customized with your own photo
You can redeem online at www.coach.com
There is no expiration date
e-gift cards are not reloadable
Digital Gift Certificates are delivered within 48 hours
Digital certificates can include a gift message
You can order a preset or custom amount up to $500
Digital Gift Certificates may not be redeemed for cash
Use it online at Gamestop.com, EBgames.com, or in U.S. stores
Victoria's Secret E-Gift Cards
Choose the date to send it
Can only be used online
Orders after 4:00 p.m. are processed the next day
Special offers do not apply to a gift card purchase

Dick's Sporting Goods E-Gift Certificates
Online e-gift certificates are redeemable online only
Can be ordered in any amount starting from $5.00
Sent via email to any individual with a valid email address
The recipient must have a valid shipping address in the U.S.
The certificate's code is activated within 24 hours
More Last-Minute Christmas Shopping Options